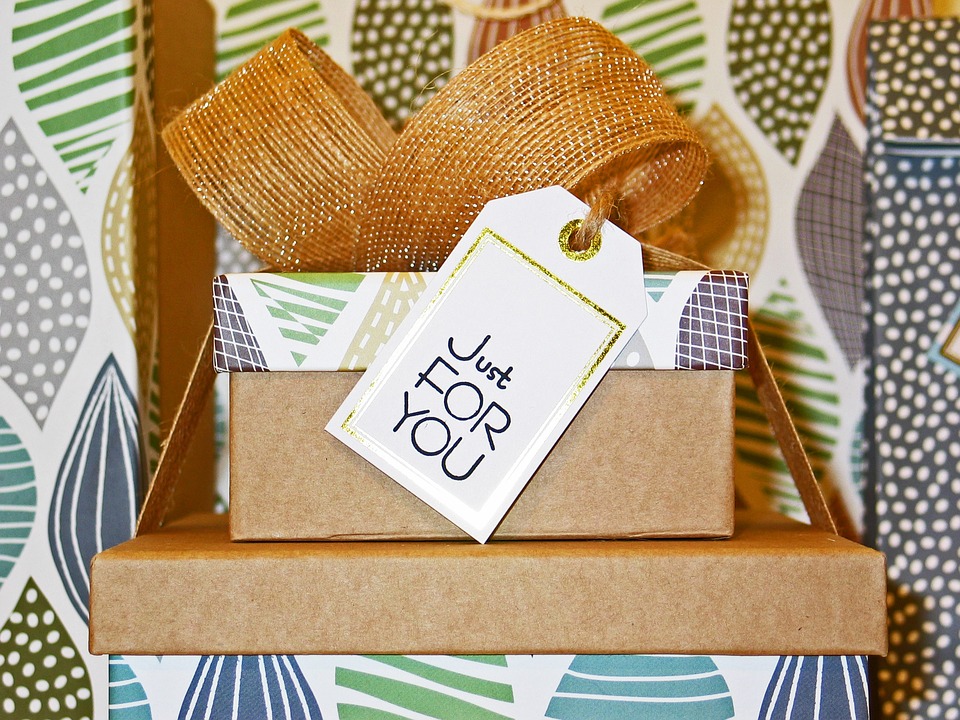 https://pixabay.com/photos/made-for-you-loop-give-away-gift-1619751/
Choosing a present to buy someone is not always an easy challenge. After all, you want to ensure that the person you are buying for likes their gift and that it makes a lasting impression. You do not want to buy something which is generic and that they would have received a million times before. This balance between opting for something 'safe' and picking something which is unique and original is quite often an extremely difficult one to gage.
However, one of the best ways to guarantee that your present is met with a bright smile is to go for one of the many available personalised gifts that are available. Personalised gifts are a great option because they are unique solely to the person receiving them and thus they ensure that the person knows you have put a lot of thought into deciding what to buy them. Personalised presents scream that you have spent an awful lot of time and effort trying to ensure that the person is happy with their gift. This is something which is bound to be greatly appreciated.
So what personalised gift should you go for? There is evidently a huge selection of different types of personalised presents for you to choose from when buying for a woman. One of the most popular ones for women is to buy a charm bracelet and fill it with charms which mean something to the person receiving the present. For instance, you could select an array of charms which signify special times you have both spent together, or you could buy a charm bracelet when someone has had their first baby. This is one of the best baby shower gifts, as the new mum can add charms relating to her child's life. Not only is this a thoughtful gift but an extremely stylish and fashionable one too.
Another gift option, which is going to take quite a bit of your time, but will definitely be worth it for someone special, is to create a scrapbook. This book can include all of the special times you have spent together. Make sure to leave some pages blank at the end, so you can continue documenting your special times together. If you don't have the time for this, you could always get a special photo framed.
Obviously, charm bracelets and photo-based presents are not the only types of personalised gifts for women that you can choose from. There are also the likes of engraved champagne glasses, a locket or a specially designed hamper. The choices are simply endless. Nevertheless, no matter what you choose, as long as you opt for something which is personal to the person receiving it then you can rest assured that they will love the present.