There's something quite magical about inviting the girls round and spending the night with them, catching up on gossip, comforting each other, and generally putting the world to rights. As you get older, it's more unheard of to have a girl's night in because you gain more responsibilities like children and work, and as the years pass those nights become fewer and farther apart. Let's look back and remind ourselves on why we love girl's nights in so much so that maybe you can arrange one soon with your besties.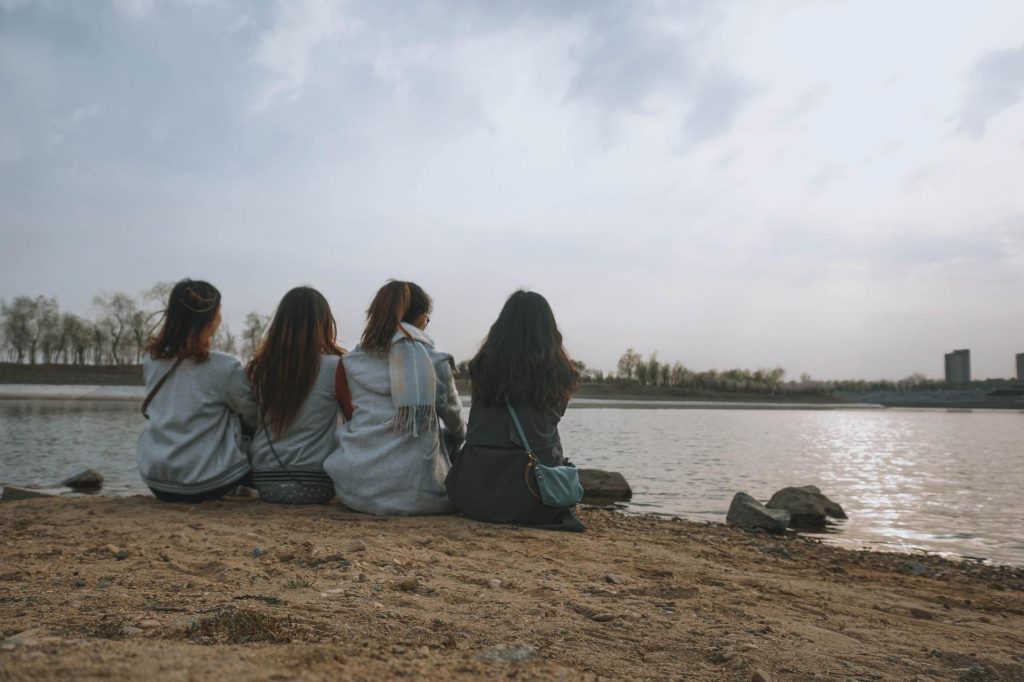 https://pixabay.com/en/friendly-retro-lake-girls-gossip-1793587/
Let's face it, we all love to hear a bit of juicy gossip and if you've not seen or spoken to each other in a while then it's likely you will all have some catching up to do. Even if it's about something that happened on the school run, there's something great about gossiping with your gals.
This one doesn't really need much explanation, but as a responsible adult/parent, it's unlikely that wine is something you get to enjoy with the girls very often. Make the most of it!
Okay so this is one you'd probably do if you're in high school, but there's nothing better than trying out new hairstyles with your friends and snapping photos that you'll cherish for years to come. Often, girly nights in are for those times where you need someone you trust to touch up your roots too!
Whether you're a firm believer or not, horoscopes are a great thing to read out to each other on a girl's night in. They can often bring comfort to you (especially if you or a friend are single) with promise of love and money coming your way – yes please! Next time you're with the girls why not try out horoscope compatibility by Astrostyle and have some fun reading about your partner's compatibility!
Your girls are there for you through everything, and a girly night in is the perfect time to let loose and talk about everything. Anything that's been bothering you, or even something that's made your laugh recently should be played into conversation. Girl chat is incredible therapy! Also, letting loose with some singing and dancing can only add to the experience of your evening, just remember that if there's children asleep in the house to keep it down!
There really is something amazing about when a group of friends get together. Laughter flows due to stories, reminiscing, or maybe even one of you simply tripping over as you get up. Laughing until your cry is one of the best parts of a girly night in, and as mentioned in the previous point, that's why girl chat is the best therapy.
So there we have it, six undeniable reasons to love a girl's night in. There are so many more reasons of course, so why not give the gals a ring and arrange your next girly night!?