There's a ton of different pieces of beauty advice out there. Some of it is useful, some if it is a little farcical. For instance, who wants to use a knife to contour their face? Really? Some people even recommend using glue as a face mask! There's definitely some questionable bits of beauty advice on the internet. If you'd rather have beauty advice you'll actually use, read on!
1. Take Your Vitamins
Taking your vitamins could help you on your way to better hair, skin, nails, and health. However, you need to make sure you're taking the right kind of vitamins for your needs. Also, doing your research and reading reviews will help you to be sure that you're spending your money on the right kind of vitamins. You should also eat plenty of healthy foods and vegetables. You can't expect them to do all the work, but taking vitamins consistently each day could make a difference to your overall routine.
2. Always Have Coconut Oil In Your Cupboard
Coconut oil is a multipurpose beauty product. Everybody should have this in their cupboard! Not only can you cook with it, you can use it for a number of other reasons. You can use it as a hair mask, or facial moisturiser. You can use it as a natural SPF, or to soothe shaving rash. You can even use it to whiten your teeth! We may all need emergency dental care from time to time, but coconut oil not only whitens your teeth, it improves your oral health. It should help you to get better results at the dentist year after year!
3. Only Use Colors That Suit Your Tone
Using colors that suit your skin tone best will make a huge difference to the way you look. For instance, green eyes look particularly good with natural colors, but also with colors such as purple. Take into account your hair color, skin tone, and eye color to best select the colors you should use for your makeup, and even your clothes. When you learn the colors that flatter you most, you can look your best all the time!
4. Use Vaseline On Lips, Lashes, And Brows
Using vaseline on your lips will keep them soft, smooth, and kissable. But don't stop there! Spreading it on your brows and lashes before you go to sleep can help them to grow even longer and thicker, giving you more hair where you may be a little sparse. This can save you so much money on expensive beauty treatments like HD brows and lash extensions!
5. Apply Conditioner After Shaving
Shaving can sometimes leave us a little dry and sore. Applying conditioner after shaving can help to soothe the area and leave it nice and smoothe. You can even shave with conditioner if you like, rather than a shaving foam. You should find you get a smoother result, and you don't experience as much irritation afterwards.
6. Apply Sunscreen Every Single Day
Applying sunscreen every single day will stop the elements from damaging your skin, along with the sun. Try using it in your moisturiser if that makes it easier to keep up. Remember, the areas exposed to the elements the most will age quickest. This makes protecting your hands and face really important. You should do this whether it's sunny and hot or not. Of course it's even more important in sunny countries, but you should do it wherever you are.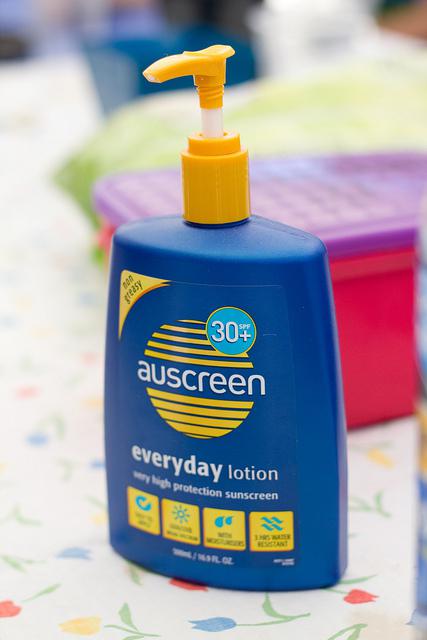 7. Contour For Your Face Shape
Contouring has really blown up over the past few years, especially since Kim Kardashian showcased it on her Instagram. Now we can give ourselves the most enviable chiseled cheekbones, even when we've overindulged in pizza. However, just because Kim contours one way, doesn't mean you should too. You should contour for your face shape specifically. By looking on Youtube you'll find so many tutorials helping you to contour for your individual face shape.
8. Apply False Lashes Like A Pro
Some people find applying false lashes really difficult, but when you've practiced a little and you know the tips the pros use, you can get them on in a matter of seconds! Start by applying your glue, and then gently bending the lashes so that they fit more snugly to your eye. Before you do this, you may also want to check that the lashes aren't too long for your eye. If they are, trim them gently and carefully. Choosing a lash with a thin band will be easier to apply, and make them look more natural. You can use tweezers if that makes them easier for you to apply too, but some people find that using their fingers to get them as close to the lash line as possible is better. By doing a little research on your eye shape and choosing lashes to suit that, you'll get a better finish too. Those with big eyes can pretty much get away with anything, while small, hooded eyes need something more natural.
9. Invest In A Good Dry Shampoo
If you've never used dry shampoo, you've definitely been living under a rock! Why wash your hair every day, when you can use dry shampoo? It saves so much time, and gives you fresh hair in seconds. All you need to do is make sure you've rubbed it in properly to avoid white marks. It'll not only soak up the grease, but give you more volume too! Who doesn't want gorgeous, big hair? Use dry shampoo to get it!
10. Never Forget Your Neck
When you're moisturising and applying beauty products in general, don't ever neglect your neck! Your neck is one of the first things to age, so make sure you treat it the same as everywhere else. The neck is also where you can tell your makeup doesn't match your skin, so blend like there's no tomorrow!
11. Perfect Your Nails Fast
Want to find a way to perfect your nails fast without visiting a salon? There are loads of helpful tips you can use to get a perfect finish and avoid smudging! The rule is, you always use a base coat, two coats of color, and then a top coat. Make sure that with each coat you also coat the tip of your nail, as this will make sure the color holds on for longer. Leave plenty of time to dry in between coats, to avoid tackiness and a longer drying time. If your polish is too thick, you shouldn't use it. You can dip in cold water to dry the polish once they are finished, and also apply a nail oil to combat smudges. Some people like to apply a second top coat before they do these things too, just to give their nails some extra staying power. Gel polish can last up to two weeks, but can take some practice to apply yourself.
12. Don't Forget To Smile!
Beyonce says that when women smile, they look their most beautiful. If queen Bey says it, it must be true! She always looks amazing, and you'll barely ever see her with a scowl on her face. Sure, pouting and scowling can be fashionable and even sexy in some cases, but you'll never beat smiling. Try to smile more to show off your natural beauty!
13. Use Tape To Perfect Your Shadow
Using a piece of tape in the corner of your eye to help perfect your eyeshadow will make the job easier, and your blending sharper. If you want a really dramatic look with your shadow, this tip is perfect for you. Don't be afraid to get messy, and when you're finished, simply peel the tape off.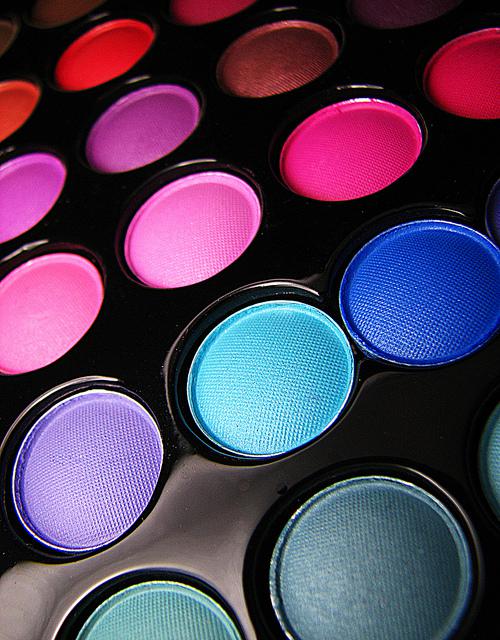 14. Don't Forget Your 2 Litres A Day
Drinking 2 litres of water a day will do the world of good for your hair, nails, and skin. You'll fight off spots, nourish your body, and glow. Looking after yourself from the inside out will definitely change your life! Carry a large bottle with you so you don't forget.
15. Try Baking For Flawless Foundation
Want flawless foundation? Using an expensive brand can help, but it isn't essential. Baking your foundation will give a flawless finish and is perfect for nights out! However, this doesn't mean you should put your foundation in the oven. You apply your foundation like normal, and then grab a translucent powder, or one that suits your skin tone. You then apply it thickly using a brush or sponge under your eyes, and anywhere else you want flawless coverage. Leave it alone for a while as you go and do other things, then dust off with a clean brush. You'll have flawless makeup worthy of the big screen in no time!
Start using these 15 pieces of game changing beauty advice and see what they can do for you. If you use a tip that you feel is life changing, make sure you leave it in the comments. Come back for more advice soon!