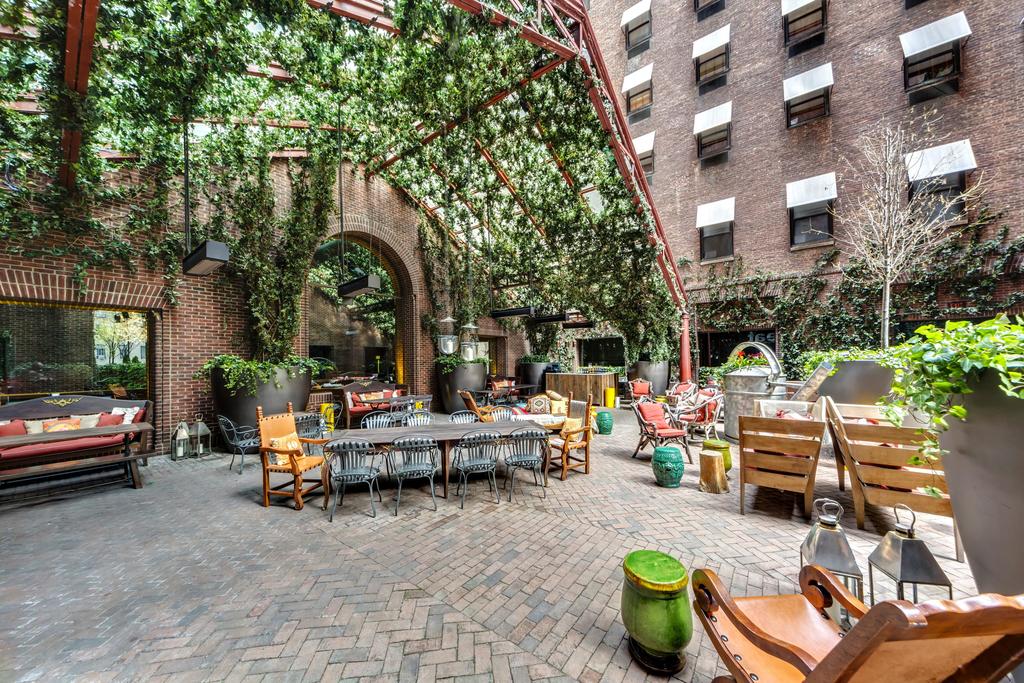 Spring break tends to present a dilemma for parents: Should you go away with your family on a vacation that requires a plane ride and end up exhausted by the end of the week, or stay at home and have to listen to your little ones complain about their supposed boredom over and over? While those lucky enough to live in an amenity-packed building like Brooklyn Point can easily make a staycation of their week off and keep the whole family happy, not everyone is so lucky. For those who want a healthy medium between a tiring trip and doing nothing at all, we've rounded up five prime destinations within driving distance from your luxury condo in Manhattan that you and your kids are sure to love.
Hudson, New York: One of the best things about New York City is its walkability, something many small towns and cities don't replicate. Fortunately, the small city of Hudson in upstate New York is perfectly walkable and has all the attractions you could hope for. While parents will love the cocktail bars, galleries, and antique stores that line the city's streets, kids will flip for the toy stores, nearby farms, and family-friendly eateries you'll find dotting this picturesque locale.
Lancaster, Pennsylvania: If you're looking for family fun, you won't find a place more enjoyable—or wholesome—than Lancaster, PA. Deep in Pennsylvania Dutch country, Lancaster has both everything a modern family could possibly want out of a vacation destination and all the quaint charm of an era that's long since passed. So, what will you find here? In the city itself, you'll find museums like the North Museum of Nature and Science and the Demuth Museum, stylish boutiques, cool kids' stores, elegant eateries, and exciting performance venues. Head outside the city and you'll find working farms where kids can enjoy pony rides, try some fresh-baked local delicacies, or bottle-feed baby goats.
Beacon, New York: A true gem in New York's Hudson Valley, Beacon has become a popular tourist destination in recent years, and it's not hard to see why. This small city has tons of natural beauty and plenty of outdoor activities for nature-lovers to enjoy, from kayaking on the Hudson River to breaking a sweat hiking up Mount Beacon. And while it's approximately 65 miles outside New York City, Beacon manages to have a surprisingly cosmopolitan feel, its streets lined with trendy boutiques, upscale restaurants, galleries, and performance spaces, in addition to its piece de resistance, Dia Beacon, one of the country's largest contemporary art museums.
Langhorne, Pennsylvania: Want to take a road trip your kids won't soon forget? Then set your sights on Langhorne, Pennsylvania. This adorable Pennsylvania town is home to Sesame Place, an amazing theme park that's perfect for kids of all ages. The area is also home to beautiful Tyler State Park, perfect for some outdoor recreation on days you're roller-coaster out, and tons of family-friendly restaurants and hotels.
Rhinebeck, New York: If you're eager to spend a family vacation together but don't want to venture too far outside the city, try Rhinebeck on for size. About two hours north of Manhattan, this quaint Hudson Valley town is home to numerous historical sites, like the John Benner House, the Henry Delamater House, and the Beekman Arms, America's longest continually-operating inn. You'll also find plenty of cute boutiques, galleries, restaurants, and tons of family-friendly fun, like local farms, festivals, bowling alleys, ice cream shops, and more.
If you need a break from the city for spring break, you don't have to go far to find it. These family-friendly road trips are so fun you might find yourself searching for reasons to return home.