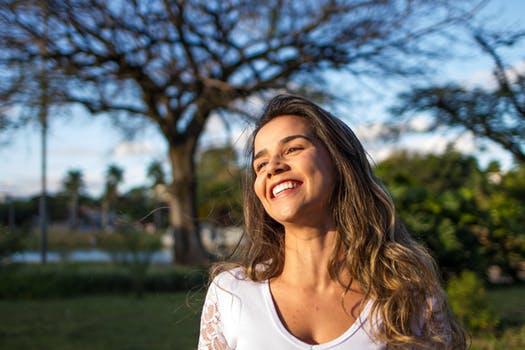 https://images.pexels.com/photos/972217/pexels-photo-972217.jpeg?auto=compress&cs=tinysrgb&h=350
Do you spend most of your time feeling worried and stressed? This is no way to live your life. Without sounding cliched, you only get one of them, so you need to make the most of it, and spending your time feeling stressed certainly isn't the best way to go about this. With that being said, read on to discover how you can stress less and smile more.
Deal with the problem that is impacting you the most – For a lot of people, the reason why they are feeling stressed in general could come down to one thing. Therefore, by tackling this problem, you will immediately feel better. Debt is a prime example of this. Those with financial woes can often find themselves fretting every day. However, if you put together a realistic budget and debt repayment plan, and you look at the professional options available to you, like those at https://debtconsolidation.loans, you will feel much better. You may not have paid all of your debt off (yet), but you will know that you can and you will have a plan of action. This will make a massive difference, enabling you to stress less and smile more.
Turn the power off – You need to make sure you take the time to embrace some quality downtime. The best way you can do this is by turning the power off on your computer and mobile phone. Enjoy some moments without any distractions. You are never going to be able to truly relax if you can hear your email pinging in the background.
Focus on getting a better night's sleep – It's hard to sleep when you are feeling stressed, so it can be a bit of a vicious cycle. However, if you do not get a quality night's sleep, you are only going to feel agitated and stress more. Head to verywellmind.com for some more information on how to get a better night's sleep. Some pieces of advice include cleaning up your diet and going to bed at the same time every night.
Re-organise – Last but not least, take the time to do a bit of re-organising. This relates to all areas of your life. Start with your health first. If you develop healthy habits this will ensure you build coping resilience and have more energy. You can then work on getting other areas of your life, for example, organising your daily work schedule or your family life routine.
So there you have it: some useful tips that should help you to smile more and stress less. There is no denying that we are all going to experience moments of stress throughout our life. However, it is critical that you do not let these moments take over. If you are feeling stressed more than you are feeling content and happy, this is an indication that you need to take action. Use the advice that has been presented above to get started.