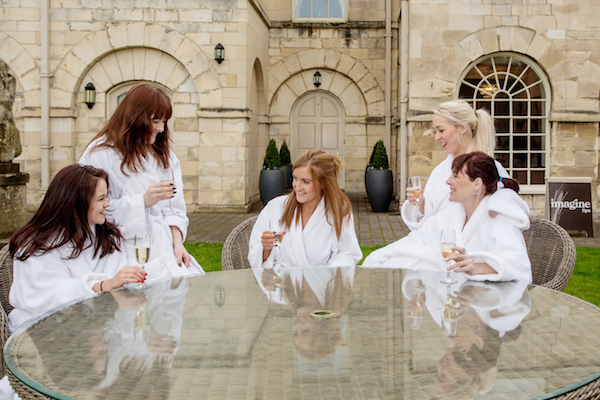 We often feel like escaping from our day to day lives to start an expedition of indulgence. We all feel the need to be rewarded with something special at the end of the day. Unfortunately due to the time constraints and higher expenses we tend to miss out on the little luxury that we deserve.
However the best part is that, luxury is not very difficult to attain as you can experience it right at your comforts. We have some amazing and budget friendly ways for you to pamper yourself so that you can arise as a renewed, well-groomed mistress in your regular life.
Create your own spa at home
Creating a spa at home and experiencing it is one of the perfect way to de-stress yourself from a hectic week at work. All you need to do is boil a cup of rose petals, strain out the water and mix it in a tub filled with lukewarm water. You can add some bath salts and rose petals to highly enhance your bath, offering you the benefits of aromatherapy. Just dim the lights, light a few scented candles and play some soft music to set the ambiance of a perfect spa.
So here you are! Enjoying an extremely detoxifying and relaxing bath at your own convenience.
Have a beauty day
Since we are dealing with budget issues you can devote yourself a DIY beauty day instead. And for the people who can't afford a legit spa day, why not invest in a DIY beauty day instead? Prepare yourself a hydrating facial mask by whisking a little cold yogurt,cream, honey, avocado and aloe vera gel. Use a foundation brush to apply it on your face and leave it on for 15-20 minutes to get the perfect glow.
Next, it's time to focus on that part of your body which gets the least attention: your feet. Give your foot a good relaxing massage, which will certainly leave you feeling awesome for the rest of day.
Get some beauty sleep
Did you know that taking a power nap could make you feel energized and refreshed for the rest of the day? Well, if you really want to pamper yourself in the best possible way some sleepy time time is very important. So, curl up in your bed and snuggle in for an hour or so.
Play a game bingo
Call your besties over for the night, play bingo game at New Look Bingo, one of the best bingo sites available online, win real cash and spend some fun and glorious time with your friends.
Movie marathon
You will fall in love with this one!
Arrange some cheesy popcorn, chocolates, pizza etc for you and your besties and then watch some of the best chick flicks ever. I think few of the epic one's like Mean Girls, Twilight, Freaky Fridays, She's the Man etc would do wonders!
That's right you can spend an amazing day just by doing what you like. So, live your moment and stay happy!