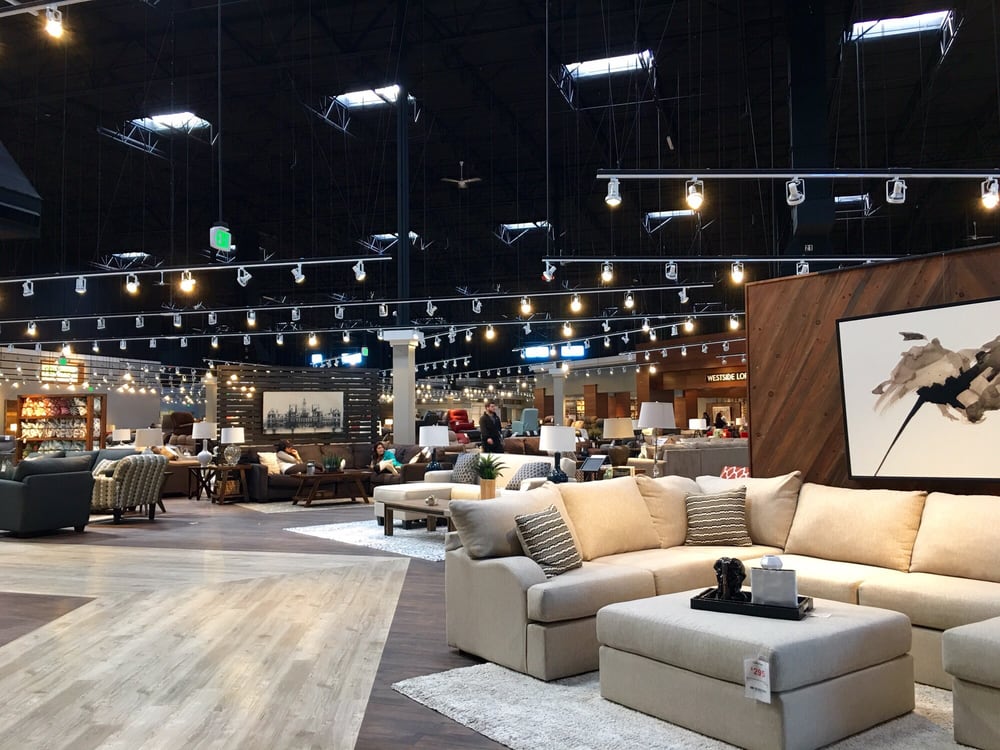 Finding a great place to live is hard enough in a big city, but once you do, there's an even bigger challenge ahead of you: finding the right furniture to make it feel like home. The good news? For those who reside in Los Angeles, the city is full of amazing furniture stores that can outfit any space in style, whether you love futuristic furnishings, crave a mid-century modern look, or can't get enough antiques. So, where does a discerning shopper snap up their home goods? Look no further–we've rounded up the city's best furniture stores:
Living Spaces | 4801 Venice Boulevard
Whether you're looking for a comfortable mattress to sleep on, a set of patio furniture for your summertime parties, or just a rug to cover up those beat-up looking floors in your living room, Living Spaces has got you covered. This Mid City furniture store has pieces to suit virtually every design style, and even boasts accessories from celebrity designers, like HGTV star Joanna Gaines, whose Magnolia Home line you can buy here.
Amsterdam Modern |134 Glendale Boulevard
Can't get enough of mid-century modern design? Then Amsterdam Modern has got you covered. The perfect one-stop shop for anyone who craves a home full of statement pieces, discerning shoppers can scoop up everything from a Robert Parry mid-century sleeper sofa to a set of Danish teak nightstands to a Louis Van Teeffelen wall-mount storage unit here.
Nathan Turner | 9165 Phyllis Street
Fans of clean, modern American style will love the understated pieces available at Nathan Turner. This West Hollywood furniture mecca's pieces have a distinctly California feel to them, from low-slung leather armchairs to marble-topped tables, with styles so diverse they'd look equally at home in an old-school Beachwood Canyon bungalow or one of the Van Tilberg, Bandvard & Soderbergh-designed modern luxury apartments at the El Centro in Hollywood.
Badia Design | 5420 Vineland Avenue
If you're looking for the perfect statement piece for your home, look no further than Badia Design. This Noho Arts District furniture store specializes in Moroccan décor, making it the ideal place to find that intricate marble-inlaid table or set of stunning metal lanterns perfect for illuminating your outdoor space.
Big Daddy's Antiques | 3334 La Cienega Place
Newer isn't always better when it comes to home design. For those who love the charm of antique furniture and accessories, Big Daddy's Antiques is a true gem. Home to both true antiques and reproductions—from well-loved Chesterfield sofas to leather butterfly chairs to retail displays—Big Daddy's is the perfect place to find those décor pieces everyone will be talking about at your next party.
Don't spend another thankless afternoon roaming the sterile aisles of a big box store or resign yourself to getting the exact same couch and accessories all your friends have from your local Pottery Barn. With a visit to any of these incredible Los Angeles furniture stores, you can quickly transform your home into a comfortable and well-decorated work of art that reflects your personal taste—all you have to do is start shopping.