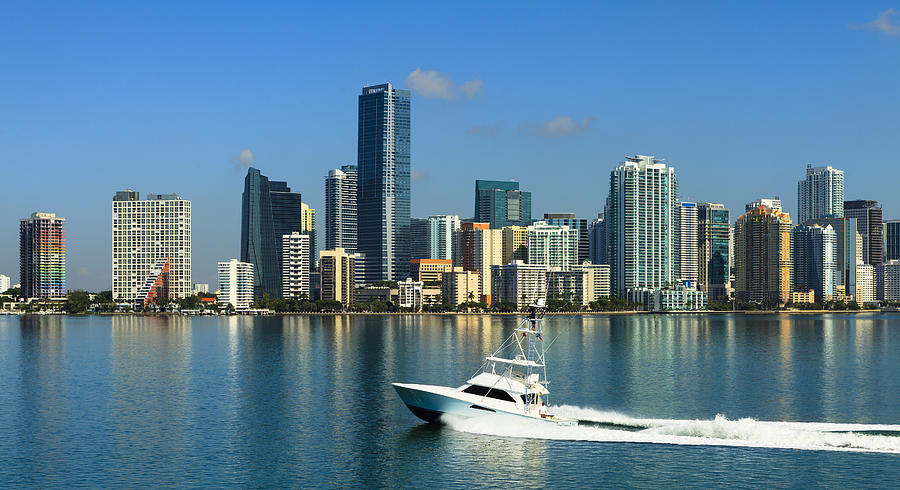 Everyone knows that home is more than just a place to rest your head at night. Your home is the ultimate expression of your tastes and what you find essential to living. Where you like to live, what you find important, and how you decorate, for example, are all signifiers of your style.
Towering 64 stories over Miami's hottest neighborhood, the Brickell Flatiron definitely makes a statement about its residents. The all-glass, undulating exterior developed by Ugo Colombo conveys a sense of international glamor, sophistication, relaxed elegance, and that Miami joie de vivers. While inside the building's well-designed and massive condos (think: 2600 square-feet penthouses with panoramic views) offer ample space to showcase your style.
Luckily in Brickell, there is a bevy of furniture stores that fit almost every design penchant from ultra-modern to stately and staid. 
Here are our five top picks for furniture stores in Brickell, Miami. 
Home Couture
The massive, curving and jaw-dropping views from the balconies of Brickell Flatiron call for some impressive outdoor furniture. Luckily, one of the most luxe custom outdoor furniture shops in the country is right in the neighborhood. Home Couture offers an array of options for your al fresco living spaces. Loungers, umbrellas, and even weatherproof sofas are available for your perusal here. From muted neutrals and grays to brightly colored pieces, your sure to find something you'll love and will last you years. 
BoConcept Miami
Designer lovers and sophisticates around the world agree that BoConcept is the ultimate in modern interior design. Their contemporary yet classic pieces are like works of art and, most importantly, they are built to last from modular furniture to low profile sofas made from a variety of natural materials. BoConcept design consultants are available to assist you with your design concept, too. 
Aliss
The Miami outposts of the international home goods store Aliss have terrific furniture for every room in the house, including an enviable outdoor lounging bed with canopy. But this is the go-to spot for well-heeled Miamians to pick up everything else they need to decorate their homes, like rugs, serving ware, accent pieces, mirror, you name it. Aliss is also the capital of Christmas decor in the city with their well-regarded Christmas shop. 
Nabu Home Collection
When you visit the Nabu sales gallery, you'll wonder if you've stepped into an art exhibit or an actual store. Since almost every piece from Nabu is handcrafted in Spain by the world's foremost artisans, it's a little of both. These exquisite pieces are completely customizable and add a touch of European style to any room without being heavy-handed — in other words, Nabu is the perfect complement to the Miami home: refined yet laid back.
Cassoni
For an ultra-modern vibe, Cassoni is the furniture store of choice. Whether it's an end table or a bed, this furniture company is known for its clean lines, minimalist design and use of the finest of European materials to create modern and stylish pieces for the entire household.