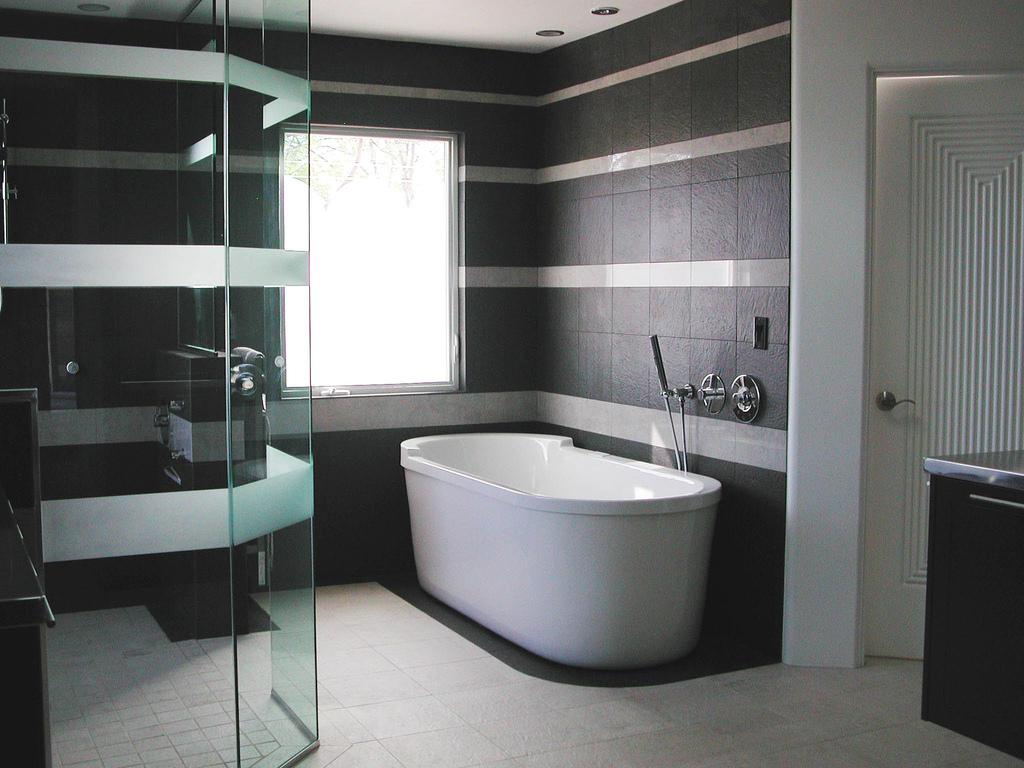 What do you think of when you think of home? A place to gather with family and friends, a spot to showcase your excellent tastes, or somewhere to rest your head? Yes, home means all of these things to many people, but it also can be a sanctuary where you can relax and let the cares of the day melt away as you unwind in absolute luxury. And what better place to indulge than the privacy of your bathroom?
While bathrooms are usually cookie-cutter style rooms in any home, here are a few of our favorite luxury bathrooms that will certainly inspire you to think about the design and details of one of the most important places in your home.
Give yourself a well-deserved break and give yourself to the marble-clad splendor of a bathroom like the one in The Chatsworth in New York City. The bathrooms here are nothing short of an urban oasis, replete with freestanding bathtubs, showers fitted with spa-like fixtures. In these singular apartments, you're treated to minimalist design with a bend toward luxury.
Can the natural beauty and excitement of Miami be encapsulated in interior design? Yes—at 3550 South Ocean, the mix of materials like travertine or limestone and modern lines merge giving the bathrooms here a sophisticated yet laid back vibe.
Take a staycation and live like you're in a hotel. As one of the Four Season Residences, One Dalton affords residents an extensive view on luxury living. This extends to the bathroom where a free-standing tub and massive windows allow anyone to relax as they take in the view of Boston.

Skyline Tower
Long Island City is quickly becoming a must-live neighborhood in NYC. And with easy access to Midtown and jaw-dropping views of Manhattan, it's easy to see why. New buildings like Skyline Tower offer those views in almost every room — even the thoughtfully designed and ultra-sleek bathrooms. There are even en suite bathrooms included with master bedrooms at this property.
For over 100 years, The Astor has stood as the epitome of Upper West Side grandeur and elegance. The marble-clad bathrooms in this singular home offer the elegance and grace of old-school New York City with modern touches like a freestanding bath and massive glass-enclosed shower and, of course, a view.