Our home is our palace. It is where we spend most of our time if we aren't out at work, and it is the place we come to relax and reset after a stressful day. Our home should be a bright, inviting and cosy place in which we can forget about our troubles and open a bottle of wine at the end of the week.
There's nothing better than being able to decorate our own home; it is a way of painting our personality over the space and bringing a dull room back to life. There are plenty of amazing ways to spruce up the home and put that spark of life into the space. And we are going to take a look at some easy and cheap ways to add those touches to our home and make it feel brand new.
1. A Lick Of Paint
The most simple and effective way to take your room to the next level is to buy a tin of paint and add a new colour to the walls of your home. You could decide to paint one wall a crazy colour, and use the others as neutral, or stick to the basics and go for a nice pastel.
2. Wall Art
Art is the window to the soul, and adding some decorative pieces to the walls of your home makes it feel personal and adds dimension to the space. Instead of leaving your walls blank, try investing in a beautiful landscape or an inspiring quote. It will instantly help take the space to a whole new level.
3. Personalise Your Space
Photographs are the best way to personalise your space and add that unique touch to your home. You could opt for a large canvas of the whole family, or perhaps a collage from a holiday in the sun. Adding parts of yourself to your home makes the space feel loved and lived in.
4. Make Your Own Cushions
Can't seem to find a cushion which matches your room? No worries, you can create your own really easily. All you'll need is an old inside of a cushion or some fluff to fill it with, and fabric which you love. To create your perfect cushion all you have to do is cut out the fabric to the desired size and shape, stitch it together and if you like you can add a zip too. You'll immediately have an accessory which is unique and brings a new dimension to your room design.
5. Hide Ugly Cables
There's nothing worse than having a huge tangled mess of cables all over the floor. You can hide cables by investing in a cabinet which has an open back, where you can store all of your cables without them being on show. Alternatively, find a nice looking box and cut a small hole in the back. Place an extension lead inside and plug in your essentials.
6. Create A Book Nook
If you like reading, and you have a small space in your home that you don't know what to do with; create a book nook. Add a comfy sofa or beanbag, some storage for your books and a lamp for when it gets dark. You can find some great ideas for a book nook here: https://www.pinterest.com/search/pins/?q=book%20nook&rs=typed&term_meta[]=book%7Ctyped&term_meta[]=nook%7Ctyped
7. Use Second Hand Sites
Websites such as Gumtree and Preloved are a saviour for any frugal homeowner. They allow you to purchase statement pieces of furniture for a fraction of the price of regular stores. And often you will get the option to have them delivered straight to your door. It's a cheap and effective way to add a new element to your room.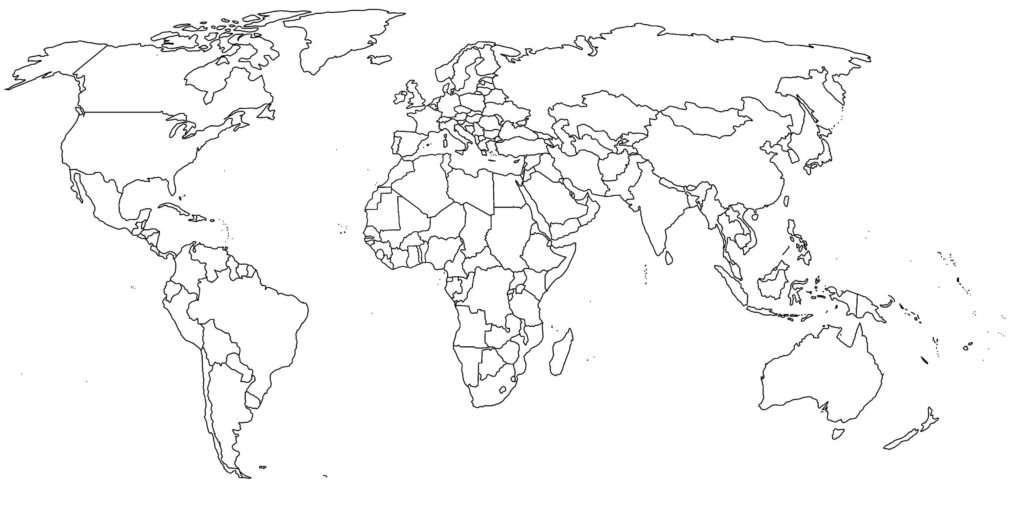 8. Hang A Map On The Wall
If you and your other half are avid explorers, or maybe you just dream of travelling the world someday; hanging a black and white map on the wall is a great opportunity to add some fun to your living room. Every time you visit a country or a city, colour it in. You will end up with a personal map of every place you have ever been, plus the space to explore new areas too.
9. Place Candles Around The House
Candles are the epitome of creating a cosy atmosphere. In the colder months especially, lighting a few scented candles around your home can make it feel warm, give your room some ambient lighting and make the whole house smell amazing. Candles are also a great thing to have in the bathroom so that when you go for a bath, you can turn out the lights and relax in a cosy place.
10. A New Mattress
There isn't much better than going to bed at night and sleeping on a new mattress. It will help you relax, facilitate sleeping and make you feel refreshed in the morning. www.mattress-guides.net offers a guide on the type of mattress you should buy depending on how you sleep, so whether you sleep on your front, back or side.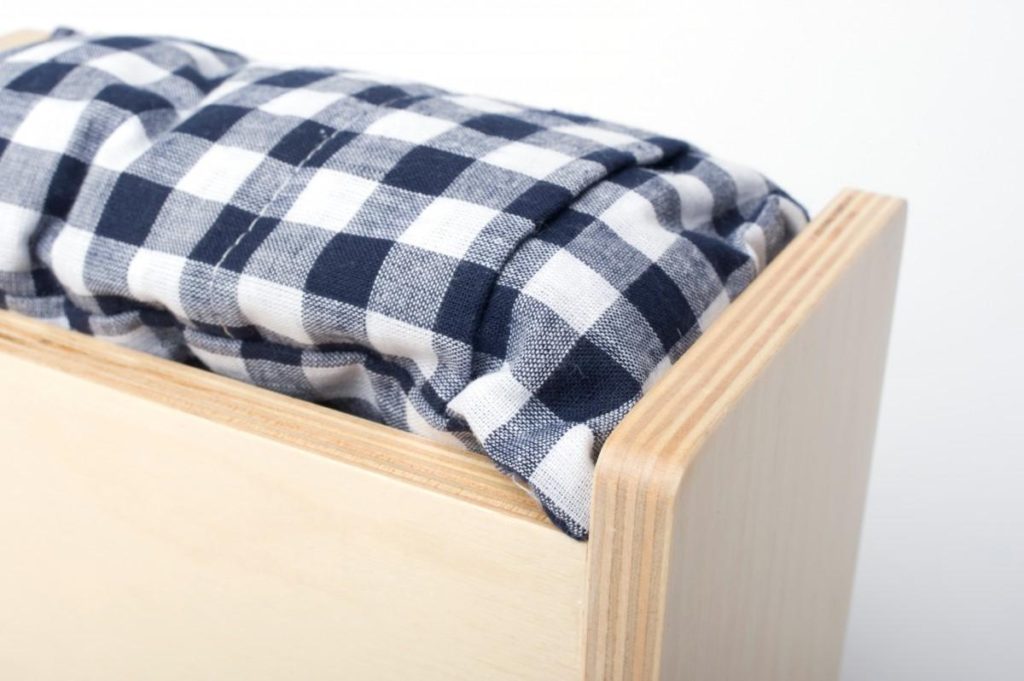 11. Seasonal Sheets
An instant way to reawaken your bedroom and make it feel more luxurious is to buy sheets which match the season. In the winter you may want crisp, white sheets and tartan pillows, or maybe go all out and get a Christmas design. And in the summer months, you may want to go for seaside colours to make your room feel light and bright. Changing a simple thing such as this can make a huge difference to the feel of your home.
12. Juliet Balcony
If you want to really go all out and add an air of luxury to your home, you could install a balcony. But if you don't have space or time to have a full balcony constructed on the side of your home, a Juliet balcony is a great alternative. It consists of adding a french door to your bedroom and then a glass panel is fitted to the space. It brings the outside in without taking up too much space.
13. Disguise Old Furniture
If you can't afford to be buying new furniture, but you want to spruce up your home and make it feel new; then disguising old furniture is a great way to do it. You can bring new life to old good by investing in some clever ideas. If you have a small table which you no longer feel is in style, you have two options. You can either paint the table a new colour or buy some sticky-back plastic to create a new effect. Similarly, if your sofa has seen better days, buy a pretty throw and some bold cushions to distract from the old fabric. It will make your home feel new and invigorated without having to break the bank.
14. Bring The Outside In
Houseplants can immediately add a new element to your home and look really pretty in any space. Consider investing in a few large houseplants around your home, as well as some small ones to go on your windowsills. If you are scared about keeping plants alive; you can go for cacti or succulents, which require little care.
If you like to cook a lot, you could also buy a cute little herb garden for the kitchen and store all of your favourite herbs. It will mean that you always have fresh ingredients to hand if you need to add flavour or garnish to your meals.
15. Use Wallpaper Inside Your Bookcase
Is your bookcase looking a little sad and boring? A super simple way to spruce it up is to add some wallpaper to the back walls of your bookcase. If you have wallpaper already in the room, then matching the back of your storage to it will make the room seem more open and alive, and if you have all white walls; you can get creative. If you are really brave, you could try out a few different clashing patterns and place your unique stamp on an ugly piece of furniture.
16. Use Wall Stencils
Wallpaper isn't for everybody, not only can it make the room seem a little smaller, it's a nightmare to hang up. Instead, why not invest in some wall stencils and paint, and stamp your own design onto a blank wall? The great thing about doing this is that if you make a mistake, you can just paint over it and start again, less stress and more fun.
17. Paint Your Kitchen Cabinets
You don't have to replace your kitchen cabinets if they are looking a bit dull and worse for wear. All you need to do is choose a good colour, and paint them. This will change the whole feel of your kitchen and allow you to get creative with other elements in the room too, such as buying matching appliances.
18. Install New Taps
Taps can be a hideous addition to a room, especially if they are old and rusting. Investing in new, chrome taps will immediately make your kitchen and bathroom feel brand new and more luxurious than it was before. It's a simple addition to your home, but very effective.