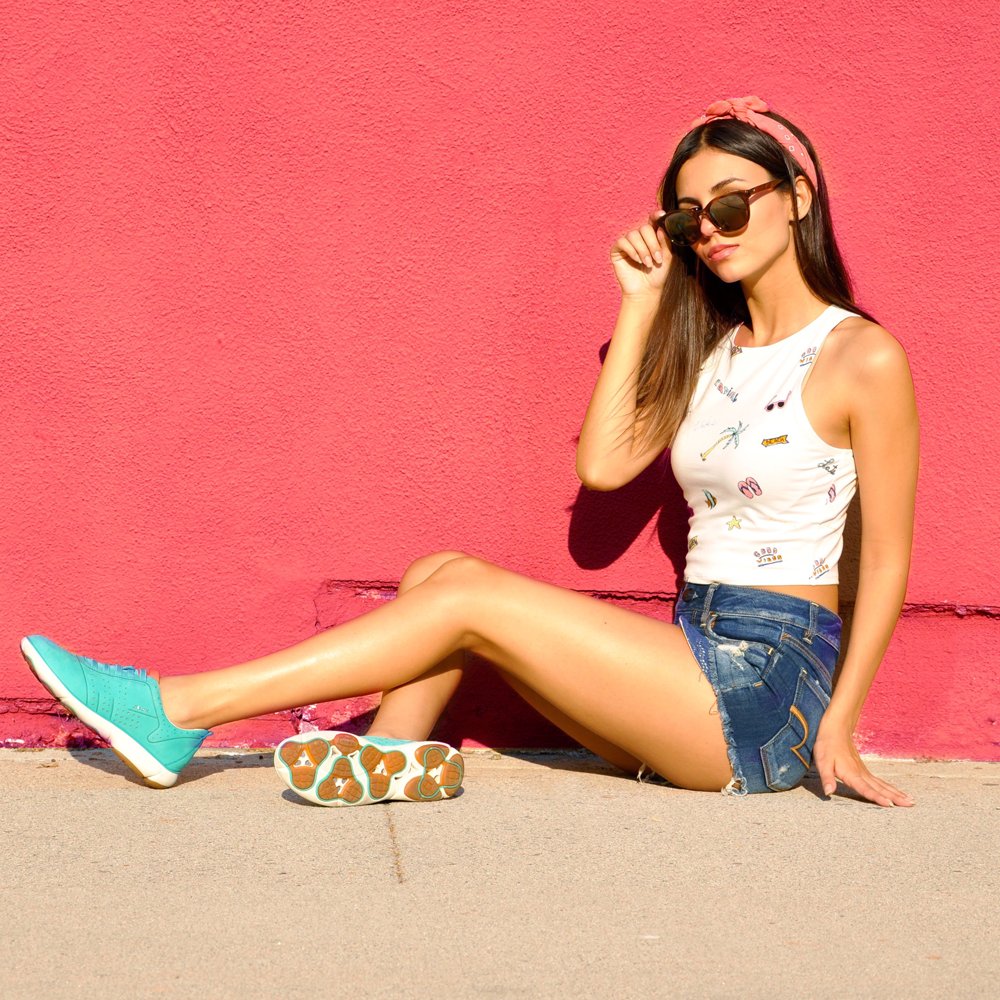 Sandals are a dime a dozen in summer. If you really want to stand out in a crowd, embrace this season's hottest shoe trend by snagging a pair of new, sleek sneakers.
From runways to street styles, sneakers are popping up everywhere, thanks in large part to the versatility of new designs. Not only can you get them in several different fabrics, but you can also pair them with everything from dresses to full tailored suits.
First thing's first though, you're going to want a pair of casual, flat-sole sneakers in canvas or suede. They're classic, fun, and they probably go great with nearly everything that's already in your closet.
A fashion post from Hollywood Take highlighted Kendall Jenner's recent look as a good go-to for canvas or suede sneaker newbies, as well as several brands you can get that will help you achieve the look you're going for. They'll certainly help you achieve a crisp, clean, and modern look for summer.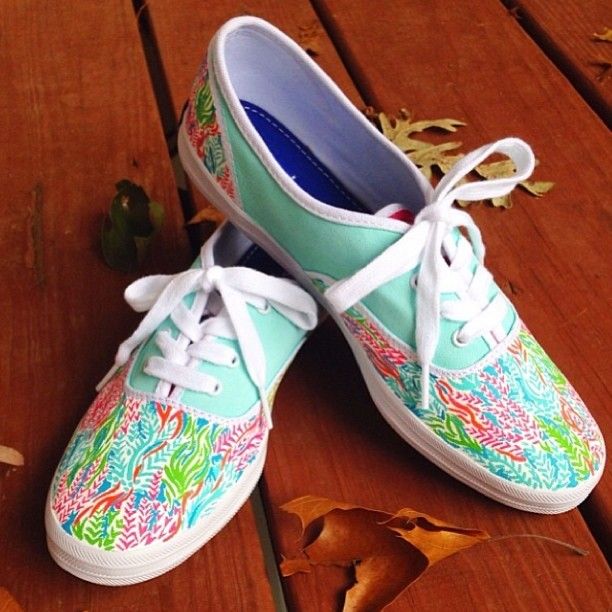 If you want to give your style an old-school flair or if you're just feeling bold, you can try out a pair of high-top sneakers. In case you're unaware, what notably sets the style apart from normal sneakers is that they sit more like an ankle bootie than a normal sneaker, covering your entire ankle by an inch or so. According to an article from E! News, this gender-neutral shoe style is making a serious comeback—especially the white varieties.
Writer Raleigh Burgan cited fashion-forward model Bella Hadid as a particular fan of the shoes. Hadid was spotted wearing different models out and about on the streets of New York City the last few weeks. Burgan suggested mirroring the look and pairing your high-tops with leggings and a cropped, vintage sweatshirt. Or, if you're looking for something a little dressier, you could throw them on with leather pants or skinny jeans. Stick to the white fad for a shoe that's neutral enough to pair with most other colors and fabrics.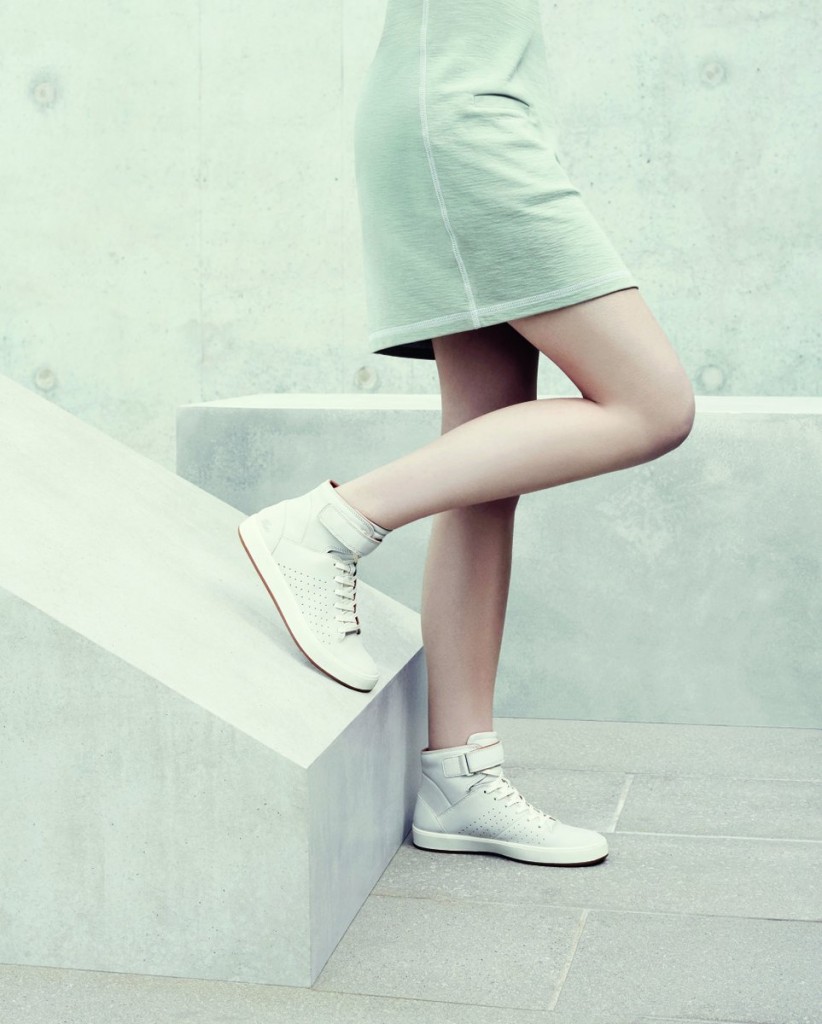 Finally, you could invest in a pair of leather or faux-leather sneakers. Athletic sneakers are usually made using a combination of leather and synthetic materials, but these aren't your typical sneakers you'd wear to the gym. The entire exterior, aside from the rubber sole and shoe laces, is made up of leather. They're slim, fitted, and much more focused on making you look good than supporting your arches during a burpee.
In a solid brown or black finish, leather sneakers are arguably the most formal choice for both men and women. Lyst's shoe collection highlights several designers taking advantage of the trend, including names like Giorgio Armani, Burberry, and Marc Jacobs. Pair them with skinny jeans, slacks, or a fitted midi for a refined and posh look.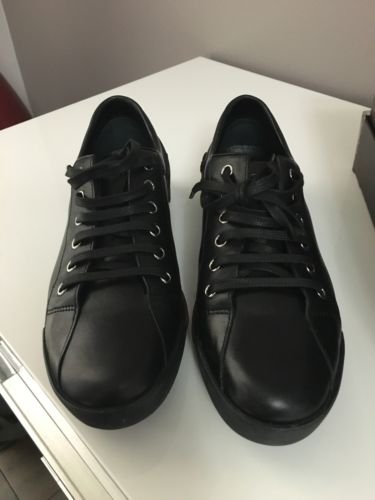 There will always be days where you want to show off your fresh pedicure, but you certainly don't have to wear sandals every day. Throw a few pairs of sneakers into the mix this summer, and you might be surprised how little you miss those strappy sandals.