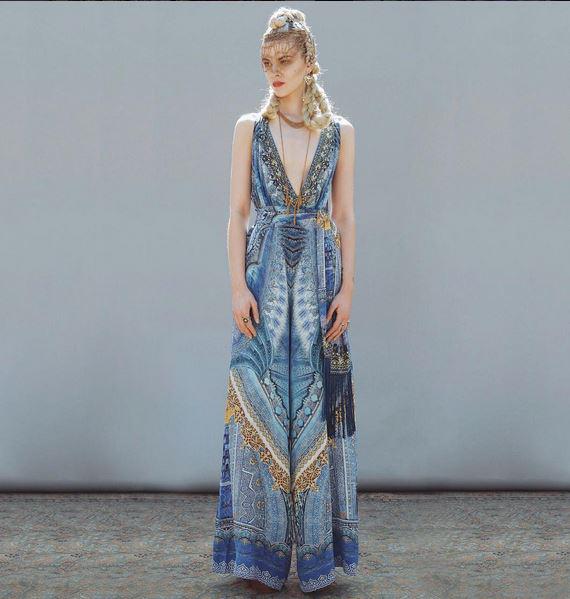 When it comes to wardrobe essentials, most of us are armed well for any occasion. We have the black dress in case of a last minute formal event, we have enough basics to mix and match and run errands in perfect casual style and we have enough denim and trousers to transition from weekday looks to weekend fashion moments.
Clothing essentials like these are important to work with a good mix in your wardrobe but it is always a good idea to invest in a few fashion items that are statement pieces, so that you can incorporate them with the rest of your essentials and take your look from basic to beautiful.
From silk blouses to bring a romantic touch to our look, to statement coats that will bring out our inner Burberry girl, fashion statements like these will often cost us more than the mere basic. So how can you make the most of these fashion statements during every season? Well, the following tips are a start…
Let the piece shine
As its name implies, a statement piece will bring major fashion vibes to your look so the one thing you should do when donning something like this is to let the piece shine. If you are wearing a statement necklace then keep the rest of the jewelry to a minimum and if you are donning an elaborately woven dress, then wear jewelry and shoes that are more on the plain side.
Wear neutrals
One way I love to mix fashion essentials with statement pieces is by pairing neutrals to the latter. Wear a nude knit and pair it with a statement midi skirt or go for a little black dress and don a pair of stunning heels. I often wear a simple blush pink midi dress and pair it with this beautiful bold hand cuff I got from Camilla's fashion accessories or wear my bowtie blouse with a pair of winter white peg trousers.
Change up the look
The tricky part when it comes to statement pieces is that at times, we get stuck and wear the piece in the same way every time. Don't let the boldness of the piece stop you from taking fashion risks. Try a richer colour with that floral blouse and wear a dress with a subtle pattern with those statement heels. Statement pieces are meant to take the boredom out of the everyday wear so don't fall into a pattern with these pieces.
Take care of the piece
If you have invested in a quality item, then your statement piece will serve for a very long time. This being said, to make the best of it be sure to take care of it. Clean those heels from any dirt and wash that delicate knit according to the instructions. Statement pieces are the ones that get the most attention so you must make sure that the style item looks of good quality, so you can turn heads everywhere you go.
Author Bio: Jae Rustia is a fashion junkie by day and a reader by night. She's usually on Youtube watching makeup video tutorials or browsing online for the latest fashion trend. Find her on Twitter @JaeRustia