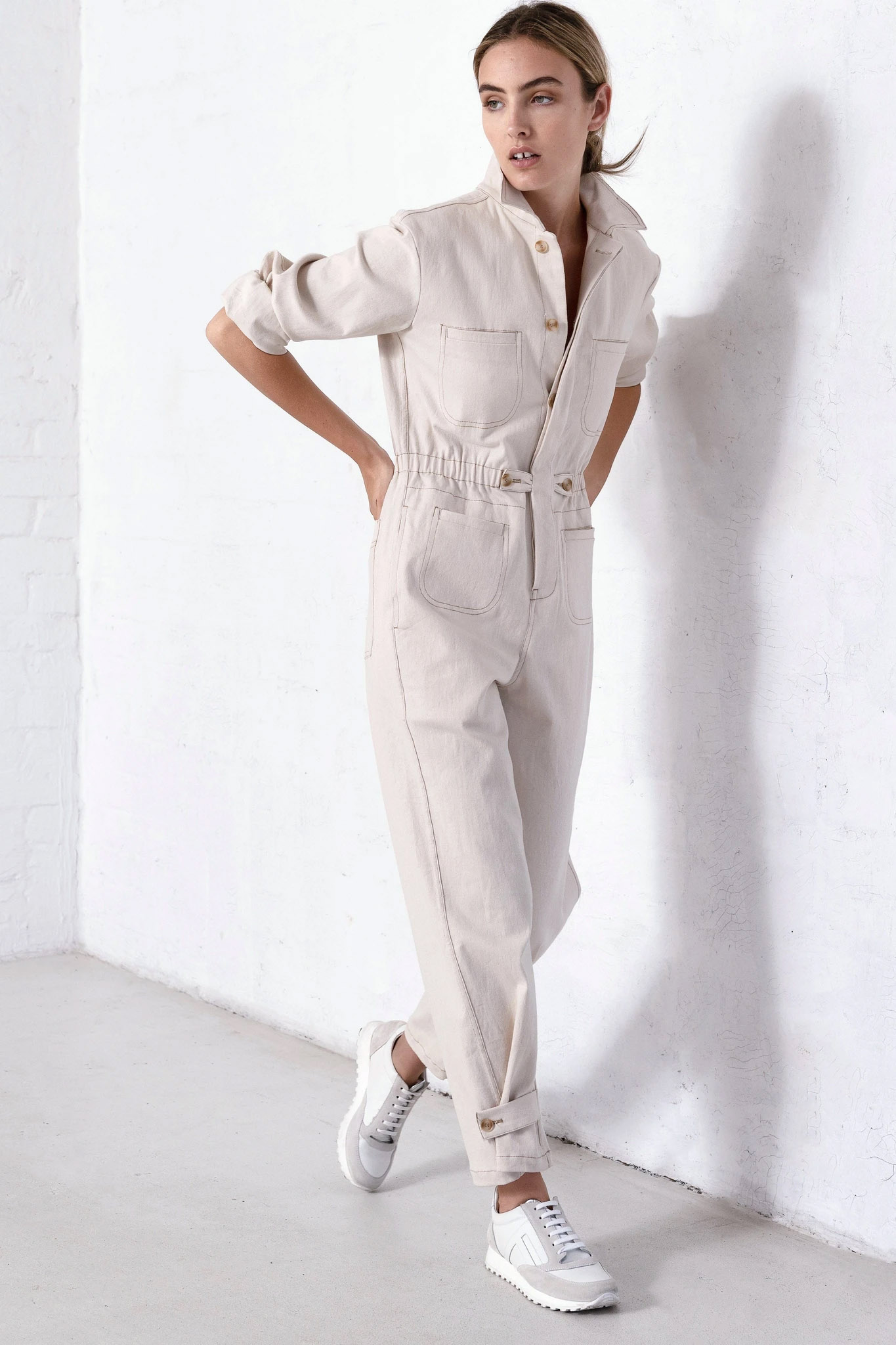 image via: Flannel
Jumpsuits are the definition of comfortable, chic style that works for literally any occasion! Whether you're completely new to the wide and wonderful world of one pieces, or you've got a couple tucked away in the back of your wardrobe and you're looking for a few new days to dress it, these tips and tricks are going to come in handy! Read on for pointers to put you in the direction of your perfect jumpsuit, and a few stylish dressing ideas…
Choosing Your Perfect Jumpsuit…
Before you fall in love and click add to cart, it's important that you…
Understand Your Dimensions
Jumpsuits are amazingly easy because they are basically an outfit in one piece of clothing! Due to the fact that you simply step into your jumpsuit, it's really important that you find one that fits well with your body's dimensions. One pieces legitimately suit all shapes and sizes, so finding one that fits and flatters you beautifully merely rests on shopping according to your own measurements. Note down your inseam, waist, hip, chest and height measurements to find a jumpsuit that fits you like a total dream! If you've got dimensions that aren't really fitting well with the majority of jumpsuits that you're trying, you might want to turn your attention towards tailors. Making friends with your local tailor will mean that you can shop any style that you like and get it cut to custom fit you like a glove!
Factor in Formality
Next, you'll want to factor in the formality factor that you're going for. Jumpsuits really do work for any occasion, but in order to get the most wear out of your piece as possible, you'll want to have a think about where and when you'll most like to step out in your brand new get up. If you plan on wearing your jumpsuit to the office more often than not, then you'll likely want to choose a neckline that's work appropriate. Perhaps you really want an item to wear all year round? Choose short sleeved styles that layer up beautifully. By shopping according to use, you're more likely to get ample wear out of your investment. Higher cost per wear means that you'll be able to confidently invest in higher quality or even designer jumpsuit styles.
Materials Make all the Difference
Materials make a massive difference to the overall look, feel and aesthetic of your jumpsuit. A few very popular and stylish material options for your jumpsuit include…
Denim: Cool, comfy denim is a dream for casual, off-duty jumpsuits. A pale denim jumpsuit makes the ideal weekend uniform base!
Linen: Breezy, breathable linen is seriously elegant, dressy and comfortable all at once. Linen is amazing for evenings out, wearing to work and for dressing down on the weekend.
Silk: For an opulent summer look, there's no material more elegant than silk. Silk is delicate, so it's not going to be perfect for everyday wear. Instead, save a silk one piece for nights out on the town, parties and more formal affairs.
Cotton: The universal hero! Natural cotton is kind to skin, breathable and always comfortable. This one works for all occasions and seasons with a little layering! Wear with knits and jackets to rug up for colder months.
Lace: Ladylike and lovely, lace is great for a more eclectic, bohemian look, simply pair with worn leather sandals and a sunhat! You can also dress a lace jumpsuit up beautifully with some pointed heels and plenty of pearl jewelry.
Consider these different styles and cut choices to find your dream designer women's jumpsuit right away!