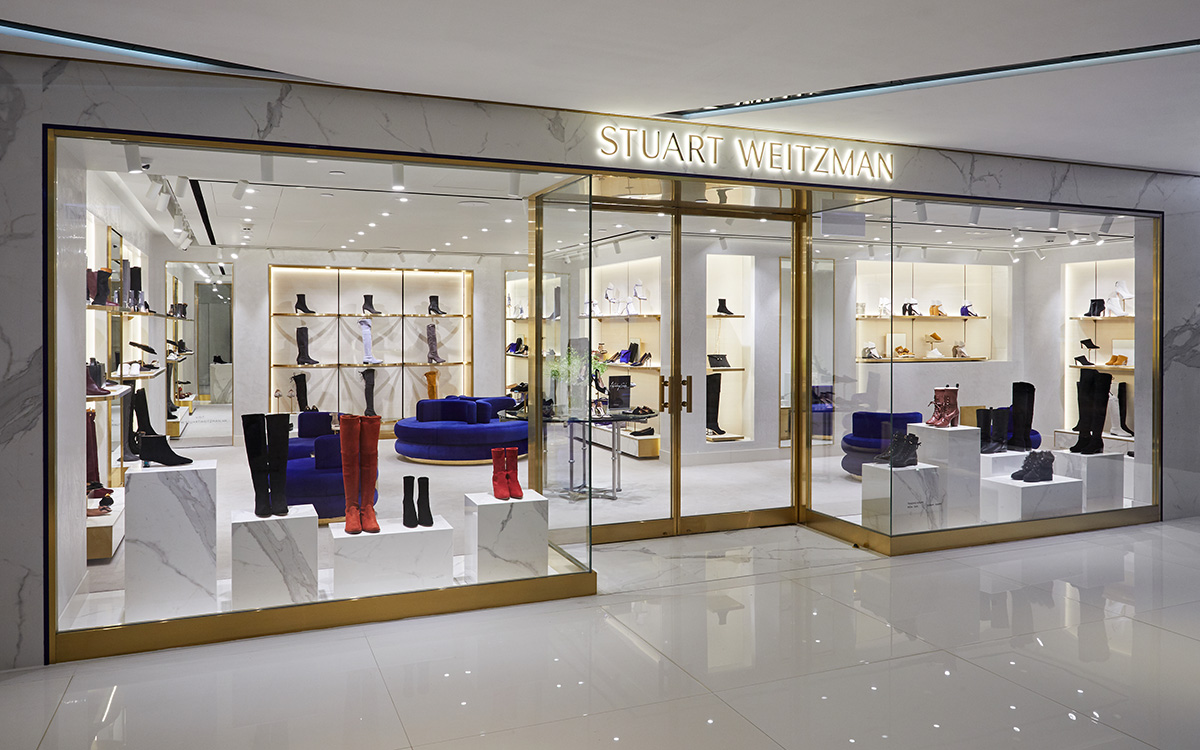 For over a century, the Upper West Side has been home to the city's most sophisticated and elite residents. With beautiful tree-lined streets, access to both the Hudson River and Central Park, and tons of cultural institutions, like Lincoln Center, it's no surprise that those in the know have flocked to this tony locale and called it home. Now, an even more significant influx of well-heeled New Yorkers is clamoring to live Uptown in condos like those at 200 Amsterdam where jaw-dropping views and world-class amenities beckon. 
Luxury fashion brands have taken note and have taken up shop to be closer to their elite clientele. For years, fashionistas had to traverse the city to find the latest sartorial offerings from the biggest names in design. But today, one simply need to stroll along the charming blocks of the UWS to get their fill of fashion. 
Let's take a tour of the big-name purveyors that now call the Upper West Side home.
1. Stuart Weitzman
Is there a name that's more synonymous with celeb footwear than Stuart Weitzman? Weitzman's designs — which range from understated and elegant to entirely over the top — have graced the feet of some of the most discerning and powerful women in the world. Think: celebs like Oprah and Beyonce to power players in business. If their towering heels are too intimidating for day-to-day wear, Weitzman offers casual albeit completely luxurious sneakers for times when you don't feel like wearing stilettos. 
2. Sandro
Get a bit of Parisian chic without having to cross the Atlantic at Sandro. Helmed by Evelyne Chétrite, the style here is eclectic and worldly with a distinct bent toward French minimalism and the country's joie de verve. You'd be happy to wear most of their clothing to a stylish party as you would in the office. Pro tip: Sandro items are also terrific for travel.
3. Theory
For over 20 years, Theory (co-founded by Elie Tahari) has been proving that comfort and high-fashion can co-exist. What began as a place for comfortable stretch pants for women is now a world leader in well-made contemporary ready-to-wear pieces. We love their creamy cashmere sweaters and jackets.
4. bocnyc
Expertly curated with an eye for pret a porter design, bocnyc is a luxury fashion shop that caters to an upscale shopper. Women of all ages scan the racks here looking for the perfect ensemble from designers like Annette Gortz, Humanoid, or Terre Alte. Under-the-radar designers get top billing, unlike your typical department store. That means you'll probably end up with a piece that no one else has. If you don't feel like taking a chance wearing a new designer, experiment with accessories and jewelry from up-and-comers showcased at bocnyc.
5. Iro
Iro is yet another bit of downtown French esprit in the heart of the Upper West Side. Started by two brothers in Paris, Iro has come to define what Harper Bazaar calls the "cool girl" look with "moto-influenced jackets, minis, graphic prints and louche jumpsuits — pieces that add up to a sort of unstudied Parisian boho meets rock star look."