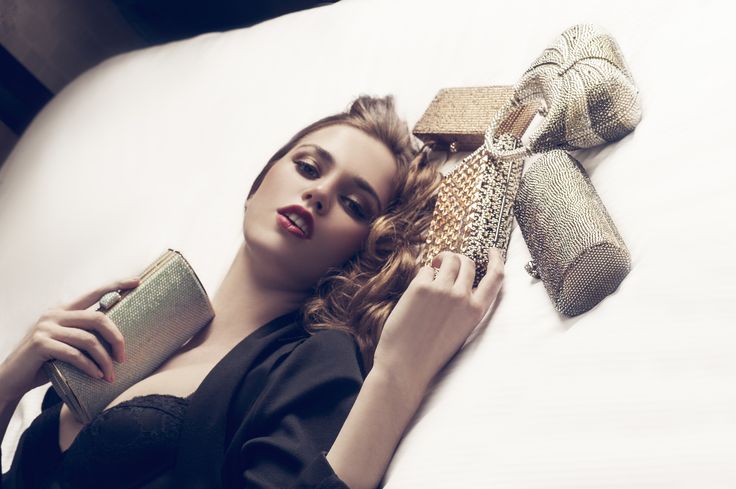 This winter, make sure that you strike a magnificent balance to your look by rightly accessorizing your outfit. And, of course, wearing a clutch bag in the most classy and comfortable manner should become an invariable aspect of your look, this season!
Clutch bags do bring out a stunning look; however, it is also significant to wear these bags in a sophisticated manner. There are undoubtedly a couple of rules that you must adhere to while wearing clutch bags. Mentioned in the article are 5 most cool ways to help you carry your clutch bag in the coming winter.
Allow the clutch bag to hang
Clutch bag as the name suggests are supposed to be clutched. It is a type of purse without a strap or handles, making it is a little inconvenient for users to carry them everywhere. However, it is not that bad, and there are ways to carry a strapped clutch bag. A clutch bag with straps should not be worn in a criss-cross manner as it may ruin the garment that you are wearing. Also, it may give out a very casual look.
Carrying a clutch bag with strap is easy. You need to just place a strap on your shoulder and allow the clutch bag to hang loose. In order to prevent the clutch bag from swinging to and fro, put your hand on the middle of the strap and hold it gently.
Get a proper grip
Many designer clutch bags for women are available in the market that are strapless or have a small handle on the top. If you have one of those clutch bags, then remember some rules to carry them appropriately. Firstly, never hold the clutch bag like you are holding a suitcase as it will profoundly ruin your overall appearance. Secondly, never carry a clutch bag under your arm as it will look extremely shabby. Thirdly, and lastly, do not stretch your arms while carrying a clutch bag. By fully extending your arms, you are likely to face troubles while walking as your hands will continuously bump with your leg.
Wear cross-body with the bag in front
Times suggest that it is better to be cautious than sorry. Therefore, placing your accessory, in this case women clutches, in front of you is a good idea. Keeping the bag in front lets you stay vigilant throughout the time the bag is with you. It just keeps you mindful of the clutch and of the items kept in it.
Wear on crook of an elbow
Clutch bags worn like this give out a prestigious statement on social standing and status of a person wearing it. However, on the other hand, it also makes it less comforting as your one arm is totally dysfunctional and occupied while carrying something of that size. Fashion lovers, though will love this particular style as it does signal the status of a person using it and the mannerism of carrying the bag will clearly show off the brand details.
Pick a versatile clutch
It really helps to wear a versatile clutch bag as it can go well with all types of style statements. It is also advisable to have clutch bags of different colours in order to match the bag with a wide range of footwear. Many of us make a mistake of matching the clutch bag with our outfit; however, it is better to match them with the colour of your footwear.
It is imperative to choose and wear a clutch bag wisely. Styles for wearing clutch bags are plenty, and you must employ only those styles that go well with your overall appearance and, most importantly, is comfortable to you.
Author Bio: Sloane Beck is a fashion blogger by interest and a creative designer by profession. She lives and breathes fashion which reflects in her brand – AlysseSterling, a line of stylish clutch and evening bag. "Live, laugh, and let your style be expressed" is her motto for life.