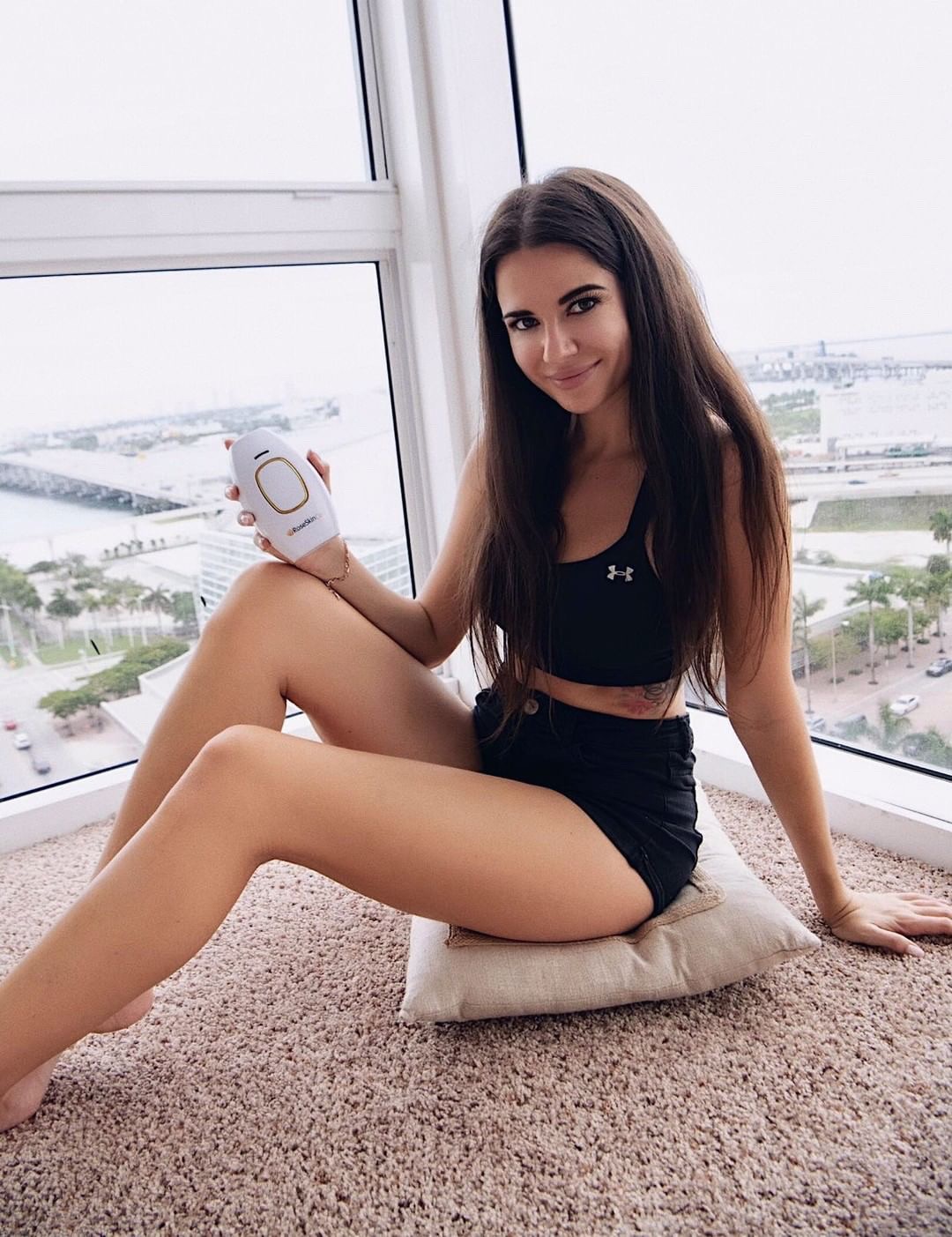 Unwanted body hair is a problem for many of us, and especially so now that we are looking forward to the summer months. We all want to look our best when we are out in the sun – whether that's at the pool or on the beach, or simply out on the town or at work – and removing that unsightly hair is a must.
The usual route to take is to book some time at your local salon, and have the hair professionally removed. This is a sensible choice – especially if you have serious body hair problems – but it does come with some downsides. First, you have to wait for an appointment slot to become available, then you need to travel to get there, and you have to use time that could otherwise be enjoyed!
What's the alternative? Well, you could take a look at the RoseSkinCo IPL Hair Removal Handset which allows you to do the job yourself, at home, and safely! What's it all about? Let's take a closer look.
Home Hair Removal Explained
RoseSkinCo has developed a very clever, versatile and entirely safe hair removal handset that is going to make your life a lot easier! It's easy to use, affordable, and will save you money and time on those expensive visits to the salon. The handset works using Intense Pulsed Light (IPL) technology, which is one of the methods used by professionals. This means it can be used safely, anywhere on the body, including the face and the bikini area.
The handset is far more effective than a traditional razor, too, and can have the hair removed in a matter of minutes. There is no chance of cuts, it does not hurt and it is an extremely effective method of removing hair quickly and painlessly. The device has been approved for use by dermatologists, and will last a long time, so for one payment, you'll soon find you are recouping the salon costs very quickly indeed.
Choice of Colours
The IPL handset from RoseSkinCo is good for up to 300,000 pulses; this means you will get a long time of use from it. All you do is hold the device near to the hair you want removing, and press the button. Light is targeted onto the area you are treating in highly intense laser pulses. This has the effect of killing the hair follicles right at the root – a permanent solution that is much more satisfying than other methods.
You can buy the IPL handset in two different colours, and it is operated by mains power for convenience. It comes with its own power supply and a full user guide – so you can use it safely and effectively straight away – and promises full results with 4-6 weeks of use. Customer testimony points to it being very effective and worth the investment, so what are you waiting for?
Check out the RoseSkinCo website for more information about this very useful and innovative device, and save yourself time and money on salon costs.