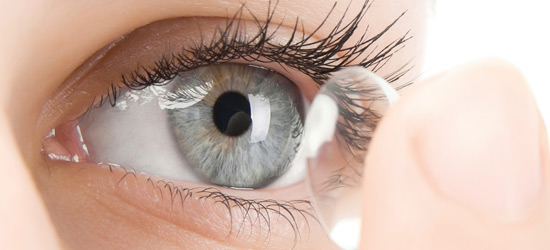 Contact lenses may be serious medical devices that help correct vision problems. This is no reason why you shouldn't have a little fun, though. Women do use coloured contacts for a great time experimenting with their looks, too. They often find that merely changing the color of their eyes gives them a quick confidence boost, in addition. Here are a few quick tips to help you find the right colored lenses to make you feel the way you need to feel.
Enhancement tints
Often, you don't want your eyes to be a radically different color. Instead, you just need to make a subtle impression. You want your own eyes, except that you want them to shine with a bit more radiance, depth and intensity. If this is what you have in mind, enhancement tints are what you need.
Opaque colored tints
If you have something more adventurous than mere color enhancement in mind, opaque tints are what you need. These are colored so deeply that they don't let your original eye color show through. You could use these lenses to go so far as to change brown eyes to green or blue.
You need to consider more than just the color of your lenses
If you wish to use your lenses for a new look, you do need to consider how the color you pick goes with the rest of you. While you should always choose a color that you really like, it wouldn't be a bad idea to make sure it goes with the color of your skin, your hair and even the clothes that you plan to wear.
The lens colors that you choose to wear is a really an artistic decision. It can be difficult to establish any real rules. Many women, though, find that when you have dark skin and dark hair, light blue contacts achieve the most beautiful kind of effect. For light skin and hair, on the other hand, topaz and dark green contacts often deliver the most satisfying effect.
Reddish or brownish lenses make for a powerful effect, too. Women with olive toned skin and dark hair often find that these colors work very well for them.
How about your features?
While turning your brown eyes blue does make for a startling effect, sometimes, what you need is for your eyes to blend with the rest of your features, rather than standing out. If your eyes are brown, trying amethyst contacts. They could make people take notice of how beautifully your features blend with your eyes. A very light icy blue often brings the same effect to Caucasian features.
It's always a good idea to consult a professional
While you could technically buy colored contacts from cosmetics sellers, consulting an eye professional and buying from a professional online vendor should give you the best advice and choices.
You could buy from an eye care professional first
The first few times that you try on colored contact lenses, it could be a good idea to buy your lenses from your eye doctor. This way, you could get an eye exam, a professional fitting and a trial period to see if the lenses you choose actually achieve the effect that you wish for.
Elizabeth Garvey enjoys passing on her tips and insights through blogging. Her articles mainly appear on fashion and lifestyle blogs.