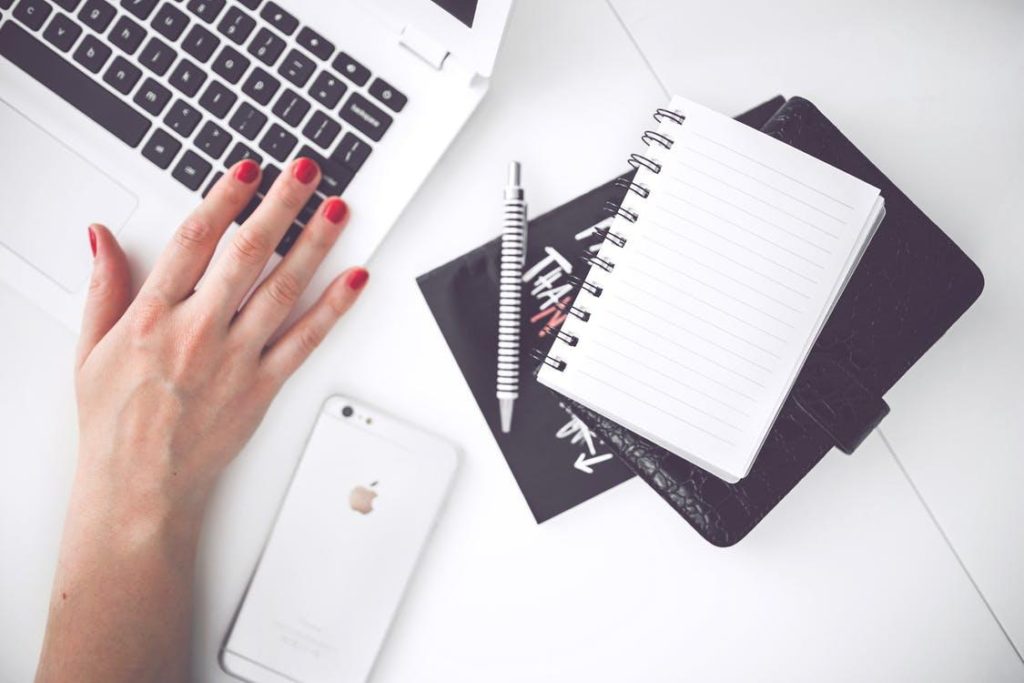 https://www.pexels.com/photo/white-laptop-female-hand-note-pen-phone-desk-6471/
As women, we all love to have a bit of a pamper every once in awhile. But we tend to look at beauty in two different ways. The first is the unnecessary stuff – the bits we do for fun. Think an impromptu facial, hair extensions, and buying that extra red lippy that looks an awful like the others we already own! But then, there is the stuff that we see as essentials – the beauty basics that make you who you are. And for this, you need your own version of a little black book to fill up with your go-to beauty contacts. Because we all need them. So to get buy with the very basic in beauty, here are the five contacts your little black beauty book must have.
A Good Colorist
No matter how you have your hair, or how much time you tend to spend on it yourself, nobody likes to have a bad hair day – or a bad colorist. Because coming out of the hair salon with a shade that you weren't quite expecting (or just a really awful dye job) is the quickest way to go from fine to hysterical in under three seconds. So you have to know a good colorist – and go to them if you prefer to dye your hair. Even if you keep things au natural now, you'll need one when you start to go gray (if you're not keen on growing old gracefully).
A Quick Nail Tech
Another contact that needs to be good with color is your manicurist. But you not only want to make sure that they can give an awesome manicure, but they need to be quick too. You don't always have hours to spend in the nail salon. So you need to find a place that can fit you in on your lunch break and still have you looking polished.
An Experienced Dermatologist
Next up, skin! And you can never be too careful when it comes to your skin. Whether you're sensitive or oily, dry or combination, you need a good dermatologist – so call West Dermatology or someone nearby and get to know the pros. You need to find a practice and a professional that is well versed in skin issues and can work their magic wand on whatever you're facing.
An Available Stylist
Next up, you need a good hair stylist too. But they have to be available, and not just good. Because what's the use of knowing a complete hair wizard, but never being able to get booked in with them for months? When you need a sleek salon blow dry for a last minute event, you need your contact to always make time.
A Discreet Surgeon
Finally, we're going to talk about the one thing that women don't always want to talk about – cosmetic work! Because sometimes, we just need it. Even if it's just a little tweak to your teeth. So it's best to know the right surgeons that are amazing at what they do, should you ever decide that you want anything done.