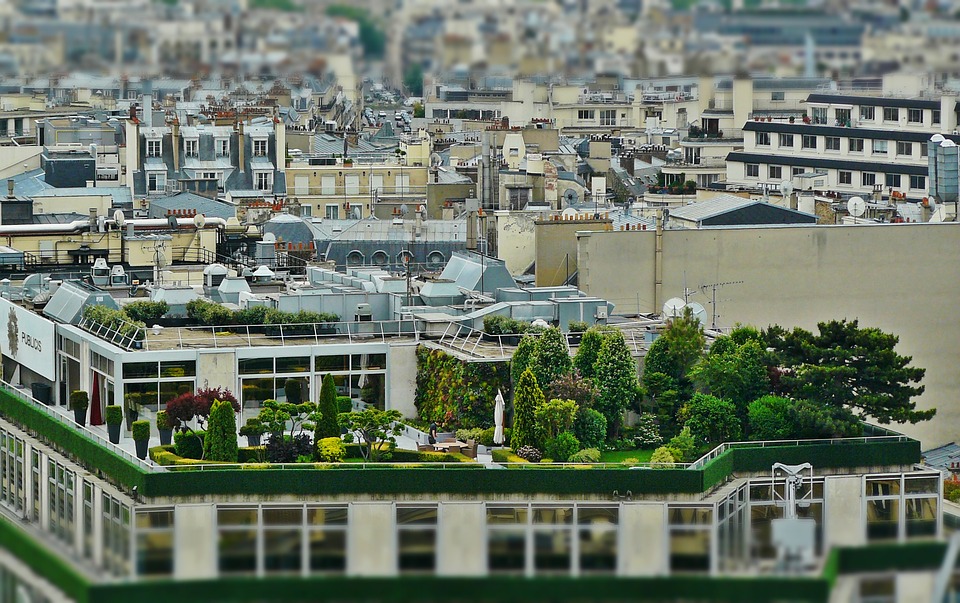 If you live in a high rise or a flat with a balcony, that little bit of outdoor space can be a welcome place to take in some fresh air. It's a cherished place, perhaps with some outdoor furniture and a few plants, and can make for an excellent spot to relax in the summer months. In fact, with an outdoor heater, balconies can be a great place to sit out even in the winter, so you can get all-year use. We recently came across a great way to add even more style to your balcony, and it's one that is affordable, innovative and increasingly popular: artificial grass!
Now, you may be thinking we're a little bit mad with this suggestion, but think about it again: why not turn your balcony space into a garden? Artificial grass is durable, beautiful and resembles natural grass in every way – except it does not require the maintenance of a natural lawn (which would be very difficult to grow on a balcony anyway). Let's have a look at the benefits of artificial grass on a balcony, and how you can achieve the garden effect in even the smallest of spaces.
No Maintenance Required
Firstly, you should be aware that once your artificial grass is laid, it requires little to no maintenance; that's it, it's down, it's there for you to use, and if you spill any liquids or other material on it, you can simply wash it. It resembles natural grass in every way except for this, and it never needs cutting. You should take a look at the products supplied by www.artificialgrasswarrington.com who are the leading name in the industry in the North West, and you can even request a sample so you get a proper idea of what it's all about.
Once you have installed artificial grass on your balcony you will find it transforms the area: you now have your very own outdoor space – complete with a lawn – where you never thought you could, and it will become far more usable. You could add garden furniture, for example, and enjoy it as an outdoor eating space. Furthermore, when it rains the water simply drains away, so you don't need to worry about standing water.
Beautiful All Year
One advantage you have over others with natural lawns is that your balcony lawn will remain beautiful, lush and green for the year. You won't suffer from unsightly bald or brown patches during the summer, so you can simply sit back and enjoy it whenever you want. Artificial Grass Warrington supplies only the very best products, and has many satisfied customers already. They can help you with a quick quote – simply fill in the online form and they will come back to you – which we are sure you will find surprisingly affordable.
Why not have a closer look at the website now, or request a sample, and you'll soon see how you can transform your balcony into your very own garden space.