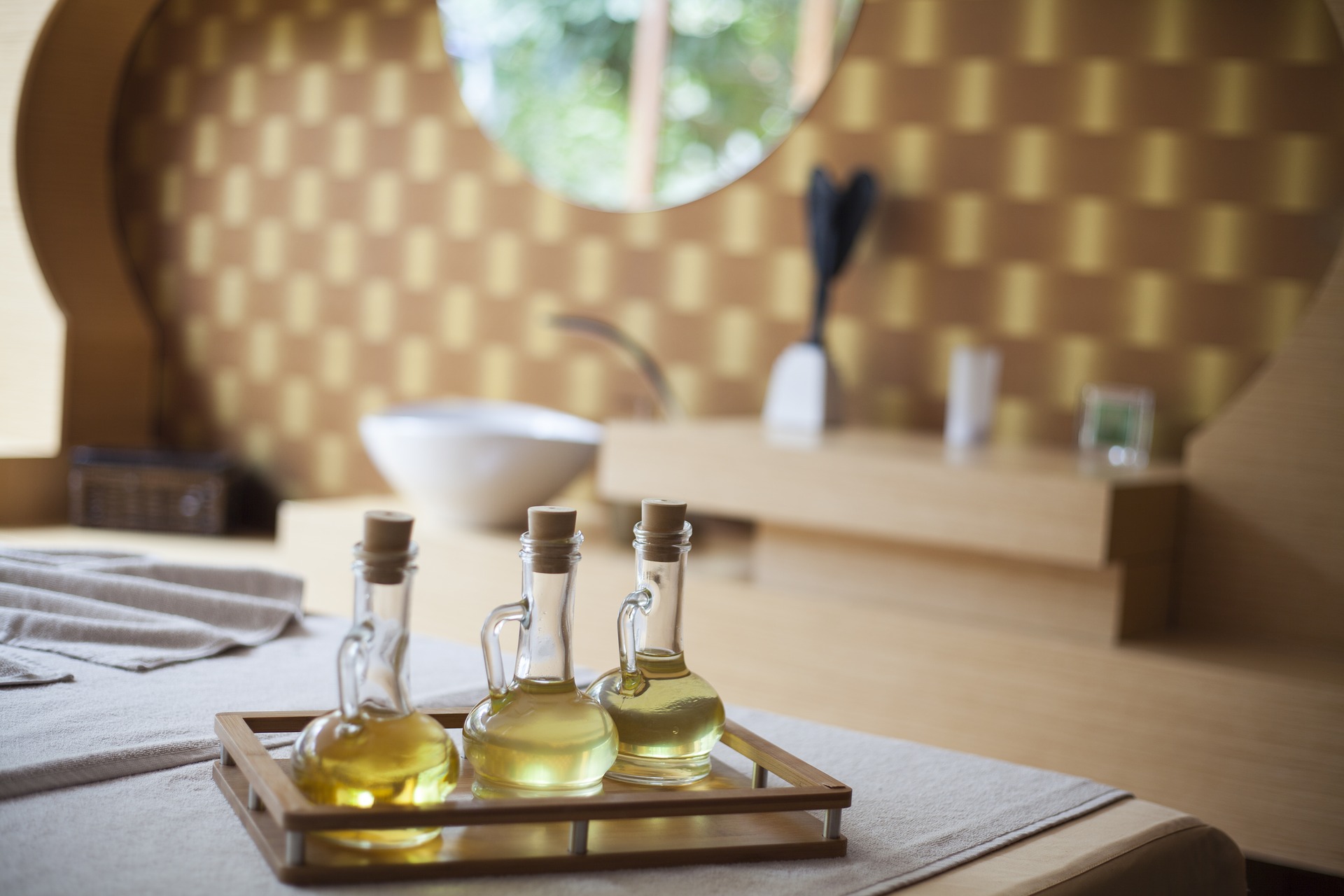 Why do we love Thailand so much? The gorgeous palm-fringed beaches, the azure blue ocean, the amazing Thai food, the colourful markets, the incredible stays at luxury villas and the pampering, body-reviving spa culture that is so deeply entwined with the Thai culture. Yes indeed, the spa culture is yet another reason to fall in love with Thailand and Ko Samui has got a quite a few of them. Here are 5 great spas in Ko Samui:
This celebrated spa is absolutely stunning, set in the raw tropical nature of Ko Samui, featuring sprawling gardens and inspiring traditional architecture. Spending a full day at Tamarind Springs Forest Spa is a true blessing for your entire being. Cascading water, natural pools, rocks, stones and endless greenery, it is one little paradise right here on planet earth. It is an expensive spa but well-worth your money as it is unlike any other place. The spa also offers yoga classes and on-site, you will find an exquisite restaurant serving holistic, healthy food and drinks. The Tamarind Springs Forest Spa is located off the main road in between Chaweng and Lamai.
Magnolia is a wonderful well-being complex located in Bophut. Featuring Magnolia Spa, Magnolia Studio and Magnolia Cafe, you can come here for a full day of relaxation and leisure. It is all about beauty and purification of the body, mind and soul, using traditional, ancient techniques and natural oils. The Thai massage does wonders to your body and they also offer great value spa packages for the full-blown spa experience. Bring your girlfriends and enjoy a guilt-free day at the spa here at Magnolia in Ko Samui.
Tucked away in the Nora Buri Resort & Spa in Chaweng, this exclusive luxury spa boasts magnificent ocean views. Combining the very best of the East and West Spa treatments, you will leave this heavenly place recharged and relaxed. Using the best quality imported and local spa products, Anodas offers blissful spa packages, combining full body massages with body wraps & scrubs, facials and flower baths, all in a peaceful environment to the view of the mighty ocean. Try not leaving this place blissed out – it is impossible!
Who is up for a massage by the beach in Maret to the soothing sound of the sea? At Dtu's Professional massage you will get pampered inside out with traditional Thai massage treatments and it is affordable too. Tucked in a traditional open-plan pavilion by the beach, you can almost feel the wind in your hair and taste the salt of the sea on your lips. You'll go into a state of deep tranquility, giving your body a true boost.
This modern luxury spa and yoga house in Laweng features clean and cosy massage and therapy healing rooms as well as a professional yoga studio to do some good to your body, mind and soul. Offering not only traditional beauty and massage treatments but also reiki, traditional Chinese medicine, sound healing and other therapies, the Yoga House and Spa keeps you coming back for more. This spa uses only natural spa products and the therapists are professionally trained, welcoming all visitors warmly. A wonderful place!
Written by Stephanie of Villa-Finder.com