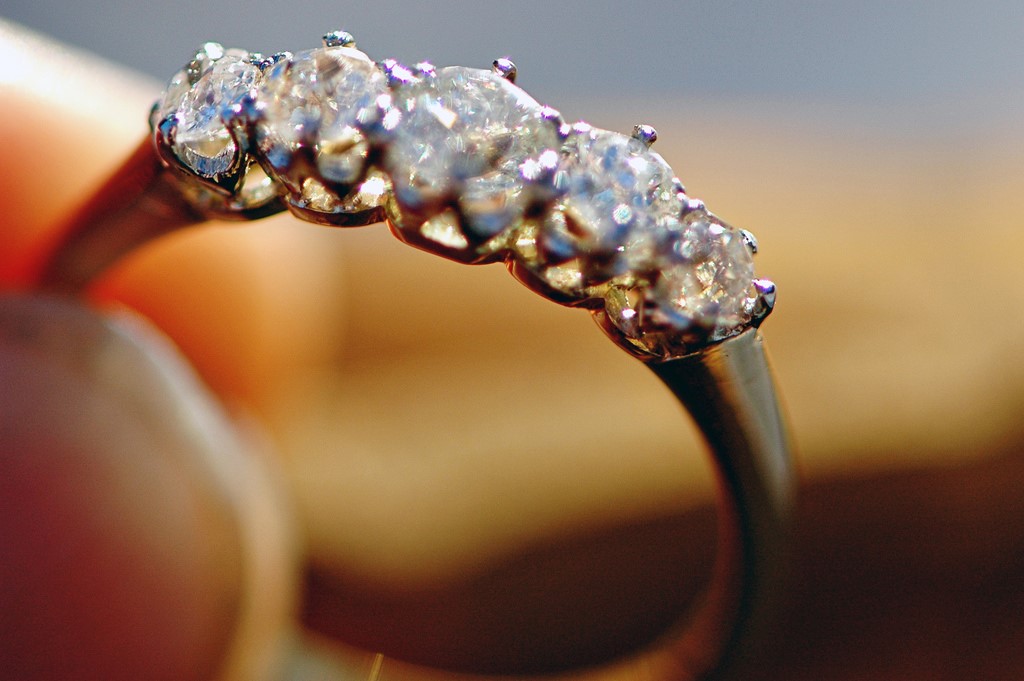 Image by via nickyh2012 Flickr
Whether it is because of the combination of the financial investment and as an emotional talisman, a diamond engagement ring may be the very definition of a physical manifestation of your love and affection. Consider this – there are many women who put on their engagement rings and only remove it once — during the wedding ceremony — when their groom places a wedding band on their finger, creating a precious set of commitment.
Granted, there are brides who prefer quiet, understated traditional engagement rings, but there are plenty of women who want to be special – and as contemporary colloquialism calls it – "a special unicorn." It is possible to break away from the norm of the more familiar engagement ring. You can, for example, buy unique diamond engagement rings in Melbourne.
But back to the aforementioned element of the physical manifestation of your love. Declarations of love have been made in the heat of passion, at the first blush of chemistry, but also as the culmination of time spent together, getting to know each other beyond the cursory material of initial impressions. Many experts and therapist will tell a couple considering a serious commitment that there is nothing better than to have a solid, sincere friendship at the base of your relationship.  And it may surprise some that a great friendship (with your very best friend) will give you the best insight into just how to make that declaration of love – and to do so.
Yes, the actual diamond ring is a constant emotional and visual tie to your fiancé, but declarations of love start with the first proclamation of true love to your one-and-only – and that is through a proposal. If you're planning to propose anytime soon, you can search for great ideas to make a memorable proposal online.
The way you profess love boils down to your specific relationship. There are always couples nearly rabid about their PDA. But there's the possibility either you or your beloved are shy of anything but very private declarations of love.
Your proposal shouldn't flash on the "jumbo tron." You'll have much more success with "Netflix and chill," keeping parts of your relationship for just the two of you.
That said, you might want to get some inspiration for your declarations from some on-screen scenes. Here are the ones we recommend:
"Brokeback Mountain" – There's a reason why "I can't quit you" has become iconic.
"The Notebook" – "It's not over." It's not – and it's why couples everywhere love it.
"10 Things I Hate About You" – This underrated, contemporized version of "Taming of the Shrew" features the most articulate, angsty, but heartfelt poem that Kat (Julia Stiles) reads in class to Patrick (Heath Ledger)
"When Harry Met Sally" – The New Year's scene, when Harry proclaims, "I came here tonight because when you realize you want to spend the rest of your life with somebody, you want the rest of your life to start as soon as possible."
"Jerry Maguire" – "You complete me." 'Nuff said.
"The Wedding Singer" – The Billy Idol –assisted love song on the airplane
"Boys and Girls" – "I wanna do laundry with you"
A diamond ring serves as the symbol of your unending love and commitment to your loved one. Make sure you find the perfect ring that will make her say yes.
This article is published in partnership of Mediabuzzer.