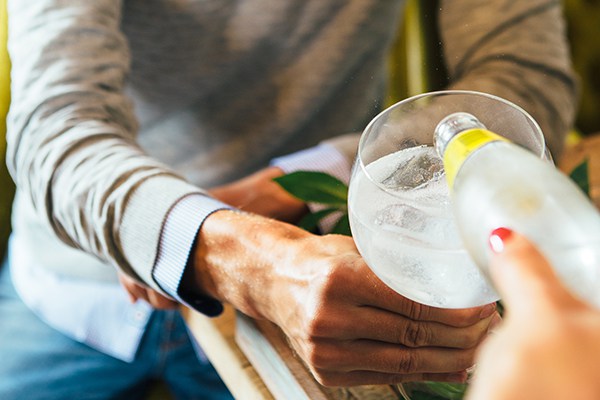 Of all the spirits produced here in the UK, there is nothing that says British summertime more than the sun shining over your head as you enjoy a gin and tonic or three. Whether you are just learning about the amazing drink that is gin or are something of a concessioner or just like to explore new things – there are an amazing selection of gin festivals to visit during 2018 – giving this beautifully crafted drink the spotlight it deserves.
To help you find an event near you and to choose one that suits you, we will highlight the best events from around the country taking place over the next few months this year.
Juniper Festival Makers & Mixers Edition, Summerhall, Edinburgh
The first event we want to highlight is actually one of the biggest of the gin festival calender and a must-attend for all lovers of this tipple. Back for its 5th year in Edinburgh, Juniper Festival is set to be bigger and better than ever.
Running from the 1st through to the 3rd of June, the event is launching its first ever Makers and Mixers edition. Fresh to the festival this year therefore, will be the Distillers Room. In the Distillers Room there will be more than 20 of the biggest distillers in the gin industry.
They will each have a bottle of their finest and will have a chance to walk round and talk to attendees, pouring out samples by hand. This kind of opportunity only happens once in a lifetime. So if you are  big fan of great gin and want to learn from the people behind your favourite brands, this is the part of the festival for you.
However, that is not the only thing this amazing celebration of masterfully crafted gin has to offer. There will also be some of the most imaginative and inspirational mixologists from around Scotland armed with various hand-picked gin brands. They will work together and make magic happen with truly intriguing and distinctive free drinks for attendees to try out. Furthermore, they will also be on hand to serve full-size cocktails, made to order, for reasonable prices.
Not only will there will be a stunning collection of gin expressions from all over Scotland, but there will be many great examples from the UK and even further afield too. Add on top of that the chance to participate in laboratory and courtyard based tastings, there is no limit to what you can do and enjoy here.
The three days that make up the Juniper Festival are rounded off with lots of live music, tasty Scottish-influenced street food to much on and a variety of craft stalls and numerous master classes and talks.
Gin Festival Liverpool, Croxteth Country Hall, Liverpool
Visit the stunning Croxteth Country Hall in Liverpool for a Friday and Saturday in June celebrating all things gin. With a long Friday and two sessions of Saturday to spend time trying an amazing array of gin-based drinks, this is an event gin enthusiasts new and seasoned will not want to miss.
Tickets are very reasonably priced and you are given your own Copa Glass to not only use to enjoy your tipple throughout the day while you are there but to take it home with you as well. All gins as standard are served with a garnish and the Fever Tree Mixer of your choice.
As well as all that lovely gin to just sit and enjoy drinking in the sun, there are various gin and rum guides, tasting sessions with experts, live entertainment and you receive a complementary drink just for turning up.
Is your partner or someone you are attending with a bigger gin lover than you? Or perhaps it is you that is the sour puss who doesn't love a good British or foreign gin?
Never mind, as there are plenty of other varieties of drinks for you to enjoy.
As a word of warning, if you need a seat, you need to get down there are early as you can as there is only a limited number available and it's first come, first served unfortunately.
Hambleton Ales, Melmerby Green Road, Melmerby, Ripon
For the 3rd year running Hambleton Ales, located in the small town of Melmerby outside of Ripon, is hosting a public open day. This year the organisers have promised an event that will be even bigger and better than previous years.
The event will include a bar that showcases the full range of bottled, kegged and casked beers alongside a fully-dedicated bar that only serves gin. From there, all you gin enthusiasts can try out around 44 unique gins, 11 of which made in Yorkshire.
As well as all the drink, there will be live music from the in-house brewery band Replay and food provided by Masham Sausages.
Come, drink, eat, dance, rinse, repeat!
If this has merely whet your appetite, click through to find more festivals!