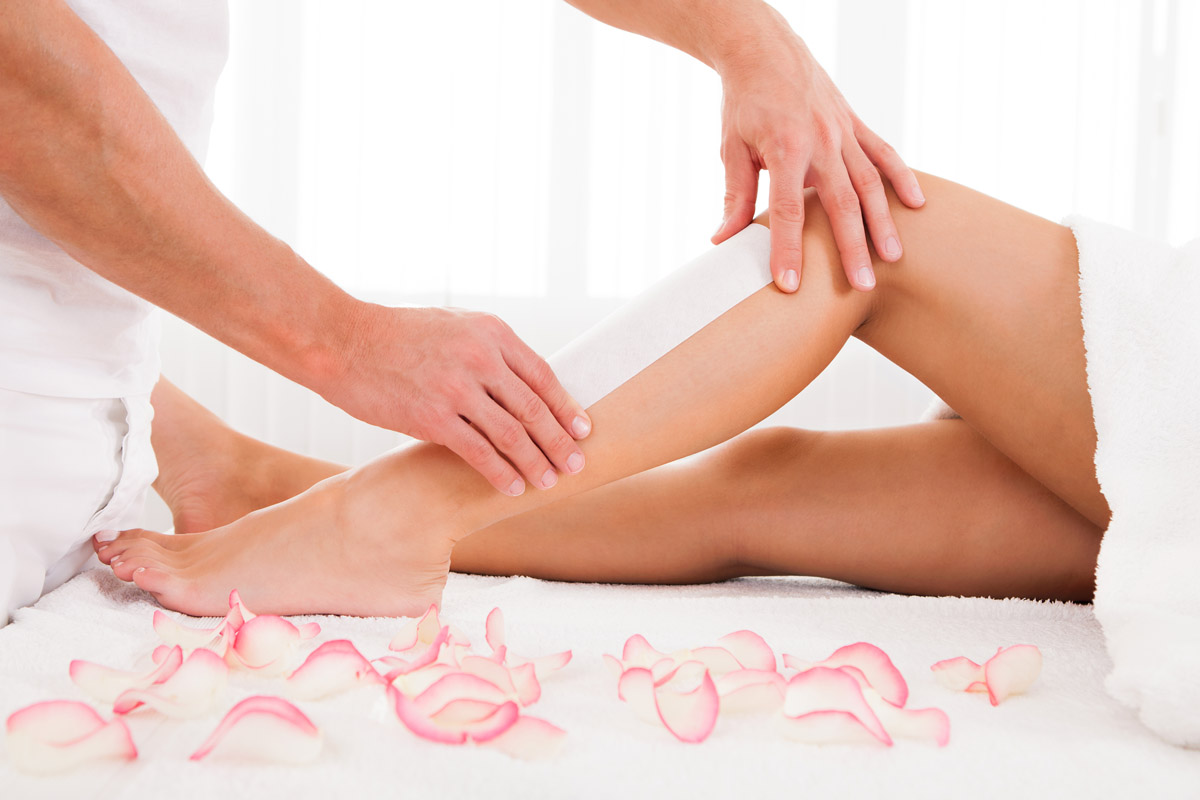 We live in a world where it's trendy for guys to go unshaven, but women are expected to get silky smooth. Yet every woman has unwanted hair somewhere on her body.
That means one of four things will have to happen: shaving, waxing, epilating or lasering. I think of it like Goldie Locks and the Three Bears. Shaving is a little cold – it's low cost, but it's a big time commitment and can seriously irritate skin. Laser hair removal is hot – would love to do it but don't have thousands of dollars to spend. Waxing is that just right middle ground. All it takes is one application to get rid of hair for weeks.. Epilating is the marmite of shaving, you either love it or you hate it, and finding the best epilator to suit you isn't easy!
Going to the salon for monthly waxes can get expensive (not to mention intrusive), which is why I opt to wax at home. With today's waxing kits, at-home hair removal isn't overly complicated. The best waxing products provide professional-quality results at home, especially when the waxer (i.e. you) takes a few precautions and follows best practices.
Here's my list of tips for getting professional wax results on your own at home:
Make Sure Your Skin is in Good Condition
Before you smear on the wax, evaluate your skin. Healthy skin responds much better to waxing than irritated, dry or distressed skin. While you're waiting for the hair to grow out, prep and pamper the skin you'll be waxing.
An essential step in prepping the skin is to exfoliate at least a day or two before you plan to wax. Just before waxing you'll also need to wash the area with a mild cleanser and let the area air-dry. This will remove any products or oils that could affect how the wax adheres.
Always Follow the Directions                                                  
Even if you've waxed at home before, when you use a new product the process can be different than what you remember. While your clean skin is drying, use that time to read the instructions and warnings word for word.
Let the Hair Grow Out Just a Little
You may think that hair has to be long for wax to grab hold, but that's not the case with today's products. Hair can be as short as three to four millimeters, which means you don't have to forgo shaving for a week or two beforehand. The optimal length to shoot for is typically somewhere between a quarter and half inches.
Take Medication Before Waxing
If you're worried about pain or irritation (which is less likely with quality waxes) take ibuprofen and/or an antihistamine about a half hour before waxing. This will help to head off pain before it happens.
Never Ice Your Skin
It may seem like a good idea to numb the area a little bit, but icing will cause follicles to tighten. When that happens yanking the hair out becomes more painful.
Wax in a Warm Environment
If you've gotten a salon wax you may have thought the room felt warm because you were nervous. In actuality, the technician probably had the temperature bumped up to make the process more effective. When the body is warm follicles are relaxed and easier to remove.
Apply With the Hair, Pull Against It
There is a proper technique for applying and pulling off wax. It should be applied in the direction of the hair growth, and the strips should be smoothed down in that same direction. But when it comes time to pull the strip off do so in one quick motion going in the opposite direction of hair growth. It also helps to pull the strip across the skin, not up and away from it.
Pull the Skin Taut
Another insider tip is to keep the skin as taut as possible when you pull the strip. This will help to keep the skin from moving so that the hair pulls free and epidermis doesn't go along with it.
Never, Ever Wax the Same Area Twice
Have a few lingering hairs that didn't come off with the strip? Waxing that area again will cause an amazing amount of irritation. The better solution is to use tweezers to remove the stray hairs.
Pamper Your Skin Immediately Afterwards
After waxing it's important to give your skin a little extra love. Creams and lotions with soothing ingredients like aloe vera and oatmeal can help ease any irritation. Azulene oil is highly recommended by professionals for getting rid of redness. You'll also need to avoid warm environments like hot tubs and refrain from tanning until the skin has completely recovered.
Take Preventative Steps to Avoid Ingrown Hairs
The one thing that can derail the beautiful results of a wax job is ingrown hairs. The best way to prevent this from happening is to exfoliate regularly and moisturize since ingrowns form when the hair gets trapped under the surface.